The Best Board Games of 2018 (so far)
Posted Wednesday, 4-Jul-2018
2018 has been a whirlwind year for board games. These are the games that are shaking the charts and have critics abuzz. BoardGamePrices.com proudly presents our list of best board games in 2018.
Counted down by the BoardGamePrices Staff
Updated: January 2019
1. Lords of Hellas
Lords of Hellas is an epic board game experience that clocks in at a sleek 90 minutes and hasn't any dice in sight.
# of Players: 1-4
Playtime: 90 minutes
Best Time to Play: When you've got a whole weekend afternoon so you can get revenge on whoever won.
---
Lords of Hellas is a board game of territory control, combat, and maneuver set in a technologically enhanced Ancient Greece. Construct gigantic monuments that tower over the landscape. Recruit robot Cerberus and equip laser weapons in service to Achilles, or Helen – and follow one of multiple arcs to victory.
Lords of Hellas embraces the tactile and over-the-top nature of the  'minis on a map' genre – as you slowly assemble your statue of Athena that will be visible from six provinces over, it's inevitable to want to plant your lightning-spear and declare in one's best Charleston Heston impression: 'None shall wrest this testament from me!'
---
Featured Review of Lords of Hellas
"Hellas Yes."
– Charlie Theel, Player Elimination
---
Fans of Greek myth, head-to-head territory control board games, and incredible production values should absolutely buy Lords of Hellas.
Find the best store to buy Lords of Hellas
---
2. Crystal Clans
Beautiful, tactical, and exquisitely balanced, Crystal Clans is a cel-shaded card combat board game that elevates the genre to new heights.
# of Players: 2
Playtime: 60 minutes
Best Time to Play: As an after-dinner game with your regular gaming partner.
---
Crystal Clans is a card game of tactical depth and incredible beauty. From the adaptable Water Clan with their mermaids and trident-bearing warriors to the relentless Skull Clan and their re-animating hordes, do not be fooled by its aesthetic; Crystal Clans is a thinking gamer's game.
From the hard choices of choosing just how much initiative to cede to your opponent, the brilliant squad system that lets your units rapidly re-order into a more effective fighting force depending on what they face, and six clans in the starting box with another half-dozen already available to get your mitts on – whether you want to deploy bee cavalry or meteor mages, you'll find a clan that suits your style.
---
Featured Review of Crystal Clans
The gameplay is brisk, intelligent, marches to a killer tempo courtesy of its initiative track, and knows how to land a punch. This starting box just might be the beginning of something great.
---
Set in a gorgeous new universe from Plaid Hat Games, architects of Dead of Winter and Summoner Wars, buy Crystal Clans for a quick-playing tactical experience of fantasy combat.
Find the best store to buy Crystal Clans
---
3. The Mind
How did a single deck of cards and rules you can teach to a five-year-old become one of the hottest and most critically acclaimed games of the year?
# of Players: 2-4
Playtime: 15 minutes
Best Time to Play: When you've got a bunch of friends around for a couple drinks.
---
The Mind has taken the board gaming world by storm, with social media luminaries all raving over how much fun is packed into such a simple system. The Spiel des Jahres judges agree, bestowing a coveted nomination for its most prestigious award.
But what is The Mind???
Cooperatively, two to four players are dealt a number of cards which are numbered anywhere from 1 to 100. These cards must be played from lowest to highest – except no one is allowed to communicate which cards they're holding. You simply have to stare into each other's eyes and divine, absurdly, preposterously, painfully… whether your 42 is the lowest card at the table.
---
Featured Review of The Mind
The Mind is a "game" that shouldn't work, a sort of gamerati "Emperor's New Clothes,"… and yet it is one of the most fun experiences I've had at the tabletop so far this year.
– Jonathan Schindler, iSlaytheDragon.com
---
It sounds too simple to be true, but for under fifteen bucks, why miss out on the only SdJ-nominated game on this list?
Find the best store to buy The Mind
---
4. Root
Battle for control of a vast wilderness in Root, a game of adventure and warfare featuring the cutest animals you've ever seen.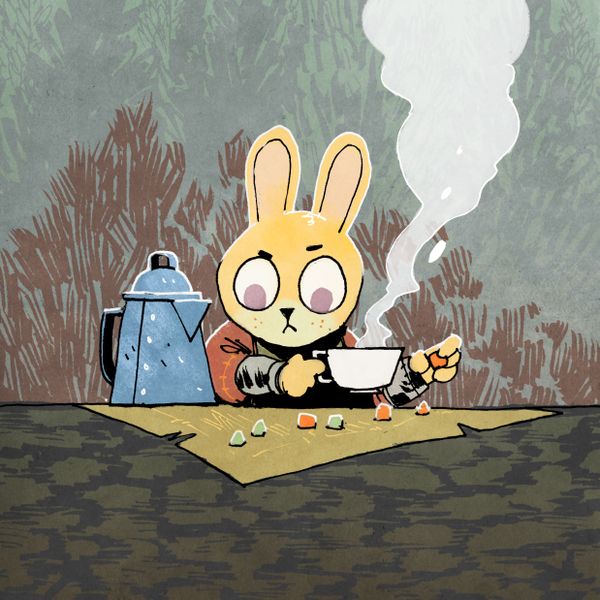 # of Players: 2-4
Playtime: 90 minutes
Best Time to Play: Whenever you long for the smell of fresh grass and cutthroat war.
---
Root: A Game of Woodland Might and Right is Leder Games' newest experiment in asymmetrical games. A war game of four factions from the central power, the Maquis de Cat; the Alliance of Woodland Creatures that oppose her, the raptors of the high-flying Eyrie, or the Vagabond who seeks to pit all the factions against each other for their own gain.
Accessible yet nailbiting, Root makes every turn count as each faction tries to steady their own grasp on the balance of power while seeking to overturn their adversaries. Combat is simple, cards are scarce, and defeat – or victory – lurks behind every tree.
---
Featured Review of Root
If there is a praise I can give Root I'm not sure there are any higher than this: Everyone I've played with thinks one faction is overpowered, but no one agrees on which faction that is.
– Andrew Smith, Board Game Quest
---
Buy Root (and the Riverfolk expansion) to see why this game has received universal acclaim – experience multiple, varied factions, each with their own play style and mechanisms, and do battle for control of the great woodland once and for all.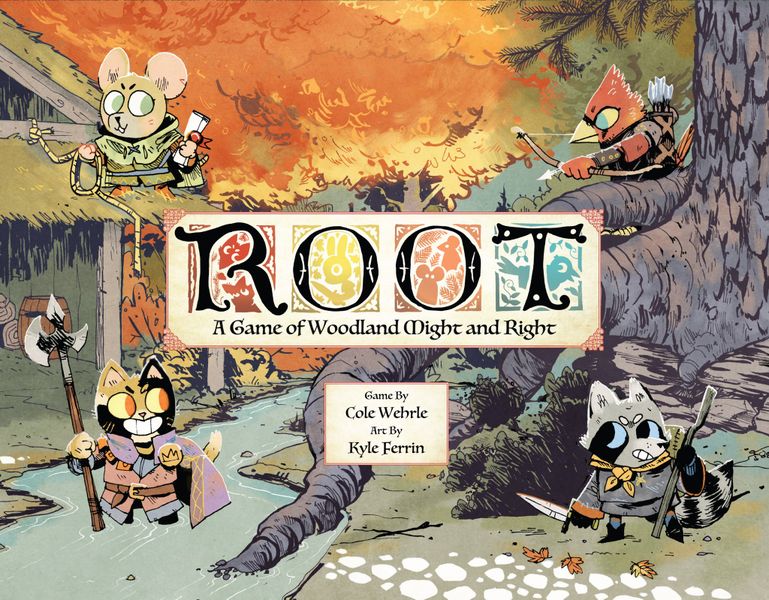 Find the best store to buy Root
---
5. Wildlands
The great evil has fallen, and has taken the capital with it. Where once there was a kingdom, there is now only the Wildlands.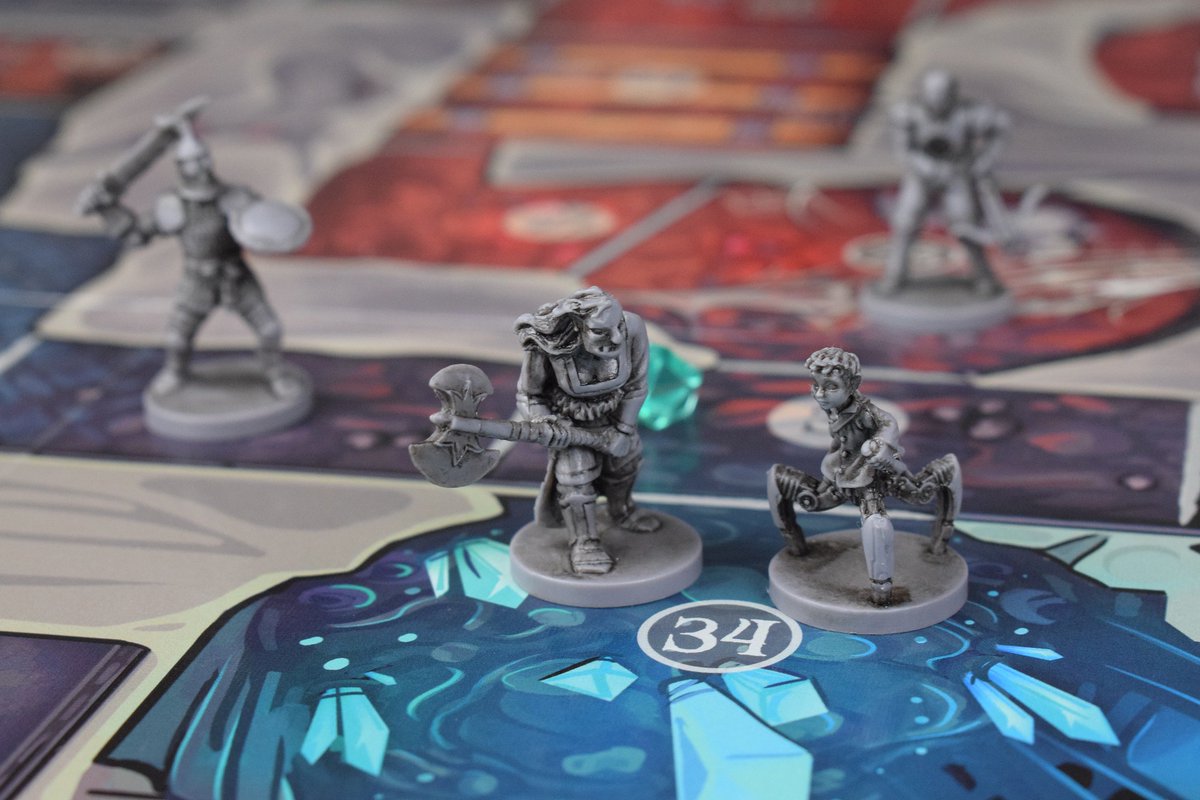 # of Players: 2-4
Playtime: 30-60 minutes
Best Time to Play: As an intimate head-to-head after dinner game, or a free-for-brawl on a big game night.
---
Wildlands is a card-based tactical combat board game set in a lawless fantasy world. Seek survival, treasure, or even glory as rival factions, each with a unique deck of cards dictating their abilities across the battlefield. Some focus on ranged prowess, some on raw strength, and others on the bond between characters, offering a wide range of playstyles to explore.
---
Featured Review of Wildlands
Ingeniously designed. Wildlands is swift, light-footed and, above all, hugely entertaining. Pure joy in a box.
– Dan Jolin, Tabletop Gaming Magazine
---
Buy Wildlands for an easy-to-learn tactical game with deep nuance, designed by the legendary Martin Wallace – or pick up one of the expansions to add more depth and variety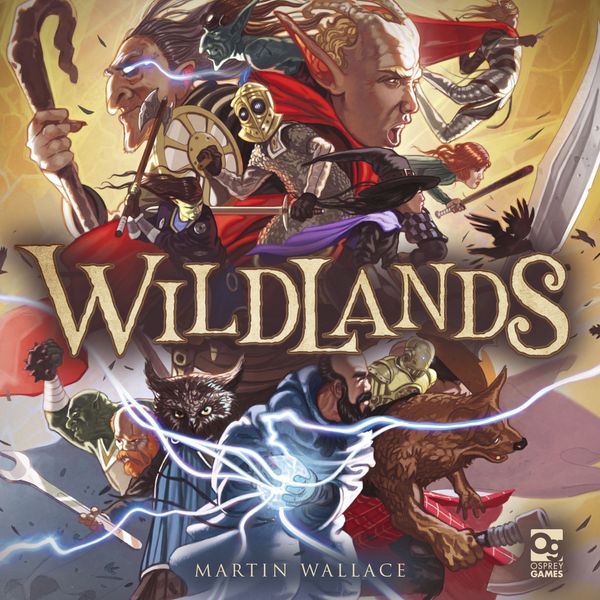 Find the best store to buy Wildlands
---
6. Legend of Korra: Pro Bending Arena
Are you ready to master the elements? IT'S PRO-BENDING TIME!
# of Players: 2
Playtime: 45 minutes
Best Time to Play: Whenever anyone says 'Hey, do you like The Last Airbender?'
---
The Legend of Korra: Pro-Bending Arena is a two-player competition of wits, tricks, and speed as players take control of Republic City's favorite sport. Take control of your favorite bender team and overwhelm your opponent with the powers of earth, fire, and water in an attempt to knock them off the arena or advance into their half.
Whether you choose to fight fair or play dirty, you'll draft cards, position your elemental benders, and claim the championship as yours!
---
Featured Review of Legend of Korra: Pro Bending Arena
Every turn is filled with choices about whether to press your attack, protect your Benders, avoiding penalties, and saving/using your Chi to purchase the best Advanced Techniques available to you throughout the game. The game captures to feel of the sport so well… I'm eager to get my hands on more teams for even greater flexibility and custom team formations.
– Rob Kalajian, Pawn's Perspective
---
Buy The Legend of Korra: Pro-Bending Arena for a two player take on the sport from the hit animated TV series co-designed by Akrotiri's Sen-Foong Lim – and pick up the Amon's Invasion expansion to add co-op play!
Find the best store to buy The Legend of Korra: Pro-Bending Arena
---
7. Dice Hospital
It's a medical emergency and the patients are on their way! Can you treat patients, assign specialists, and discharge the healthy before your rivals do?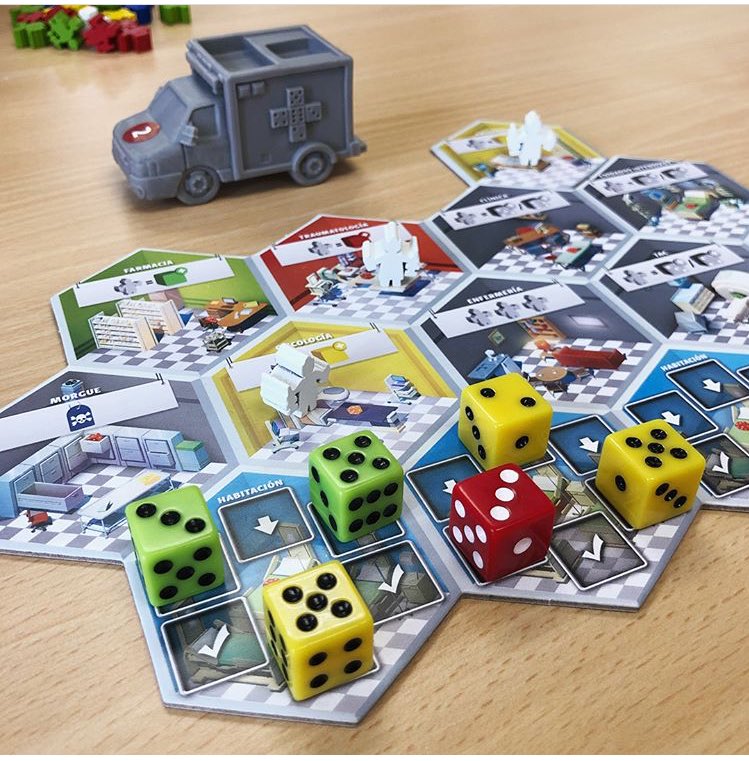 ---
# of Players: 1-4
Playtime: 90 minutes
Best time to play: When you feel like a little pick-me-up but don't mind expending some brainpower.
---
Dice Hospital is a worker placement and dice drafting board game where players must choose ambulances of patients to treat, and assign them to the right rooms and services in order to get them healed up and discharged. How many patients can you fit into your wards without running out of staff to heal them?
---
Featured Review of Dice Hospital
Oh so addictive.
– Matt Thrower, There Will Be Games
---
Buy Dice Hospital for an amazing game of dice and treatment, gorgeously illustrated by Quadropolis artist Sabrina Miramon.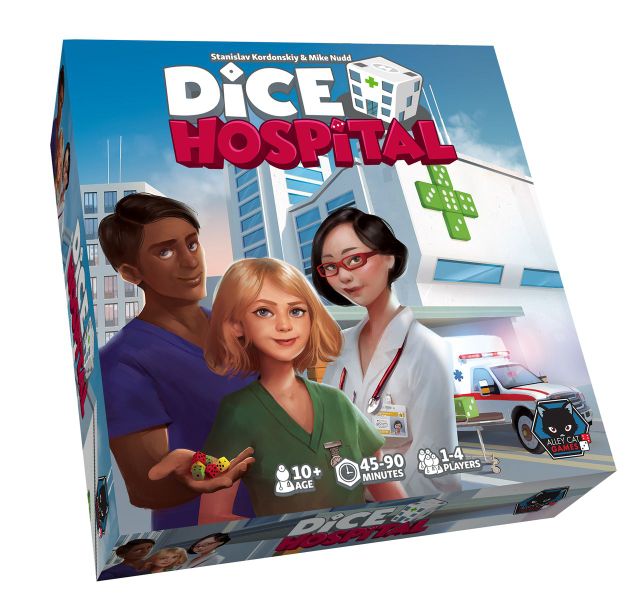 Find the best store to buy Dice Hospital
---
8. Stuffed Fables
An adventure board game of brave stuffed animals taking on a quest to save the child they love, Stuffed Fables sends players exploring a world of wonder and danger and curious discoveries.
# of Players: 2-4 children of any age
Playtime: 90 minutes
Best Time to Play: In place of a bedtime story or animated movie
---
In this family-friendly adventure game from the creator of Mice & Mystics, play through chapters and read from a book of adventures as you explore the many milestones of growing up.
With simple rules and beautiful miniatures, Stuffed Fables will help bring the adventure to life as you and your fellow players craft a memorable tale of childlike wonder.
---
Featured Review of Stuffed Fables
The adventures are rollicking and it's a sweet way to end family game night, something I'm looking forward to doing with my son when he gets a little older.
---
Buy Stuffed Fables for a game of dice, daring, and fluffy adventure filled with heart and a beautiful tale to remember.
Find the best store to buy Stuffed Fables
---
9. Everdell
Beneath the boughs of towering trees, among meandering streams and mossy hollows, a civilization of forest critters thrives in the Everdell valley.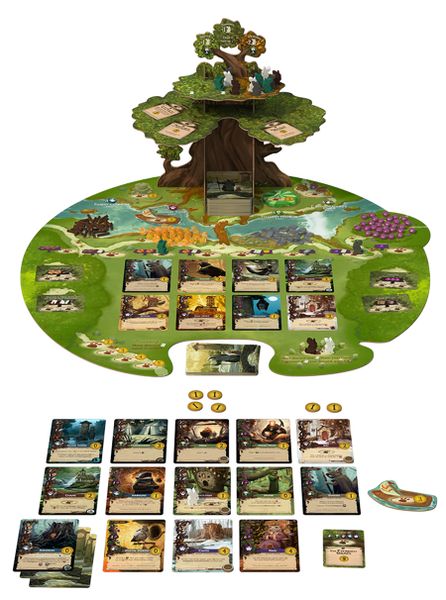 # of Players: 1-4
Playtime: 80 minutes
Best Time to Play: When you want to experience a game that's beautiful, tactile, and brainy.
---
Put your rabbits and hedgehogs to work as you construct new buildings, meet lively characters, and plan for the seasons ahead. Use worker placement and tableau building to increase the governance and prosperity of your corner of Everdell, gathering berries and recruiting the right squirrels to drive your city's success.
---
Featured Review of Everdell
Rarely does a game look so good and then live up to that. One of the best board games of the year.
---
Buy Everdell for a easy-to-pick-up board game of stunning visual design and gorgeous components.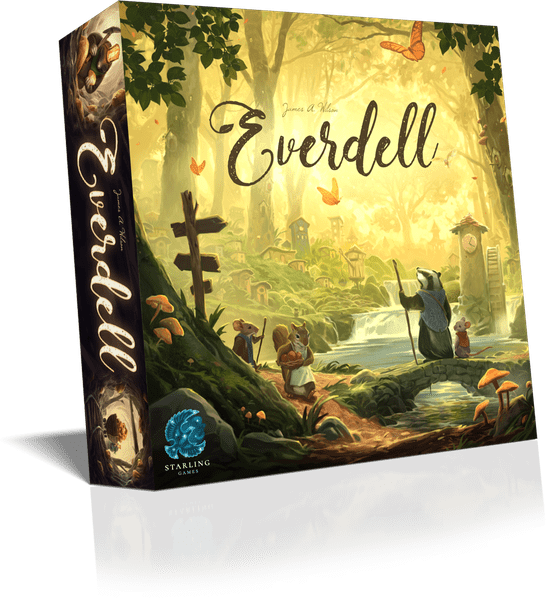 Find the best store to buy Everdell
---
10. Railroad Ink
A game of optimization and connection, Railroad Ink challenges you to use a set of shared dice better than your opponents.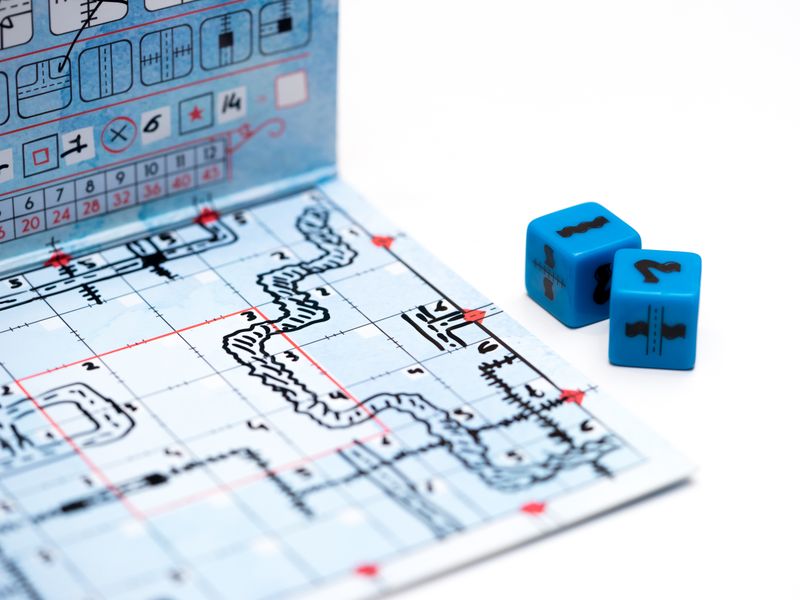 # of Players: 1-6 (per box)
Playtime: 20 minutes
Best time to play: As a relaxing wind down from a long game night.
---
The more cities you connect, the more points you score, but you lose points for each incomplete route, so plan carefully! Will you press your luck and try to stretch your transportation network to the next city, or will you play it safe and start a new, simpler-to-manage route?
---
Featured Review of Railroad Ink
Railroad Ink is just great. It's pretty, it's accessible, it's got some depth, it's delightful, it's more-ish – it's just a wonderful box.
– Matt Smith, Shut Up & Sit Down
---
Railroad Ink comes in two versions, each one including two additional dice sets that add new special rules to your games. Ranging from lakes and rivers to keep in mind while planning your routes, to meteor strikes and volcanoes to deal with and avoid, these special rules can spice up things and make each game play and feel different.
Find the best store to buy Railroad Ink
Published by BoardGamePrices.com