The 6 Best Board Games That Came Out at Gen Con 2018
Posted Tuesday, 11-Sep-2018
Almost a month later, the hype has settled, the halls have cleared, and these are our picks for the six best games that came out at Gen Con.
Root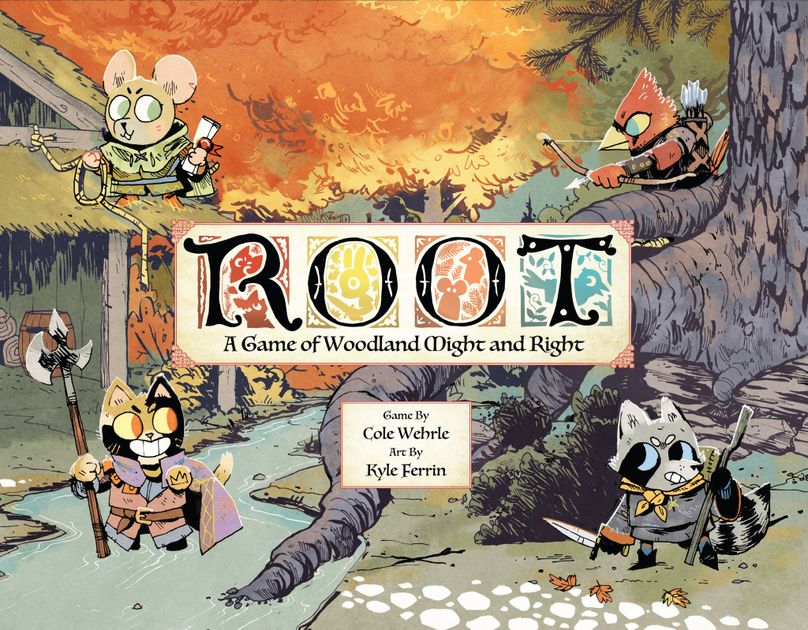 A beautiful combination of elegant wargame style mechanics and an ingenious theme, Root has ticked all the boxes and then some
Root is a board game of adventure and war for control of a vast wilderness.
An asymmetrical area control game in the vein of the Counter Insurgency (COIN) series of games from GMT; but more accessible, and with cute animals.
Play as the central power, the Maquis de Cat and her sprawling factories; or the guerilla-style Alliance of Woodland Creatures that seek to gain sympathy throughout the clearings; the powerful but rigid raptors of the high-flying Eyrie; or the lone Vagabond who seeks to pit all the factions against each other for their own gain.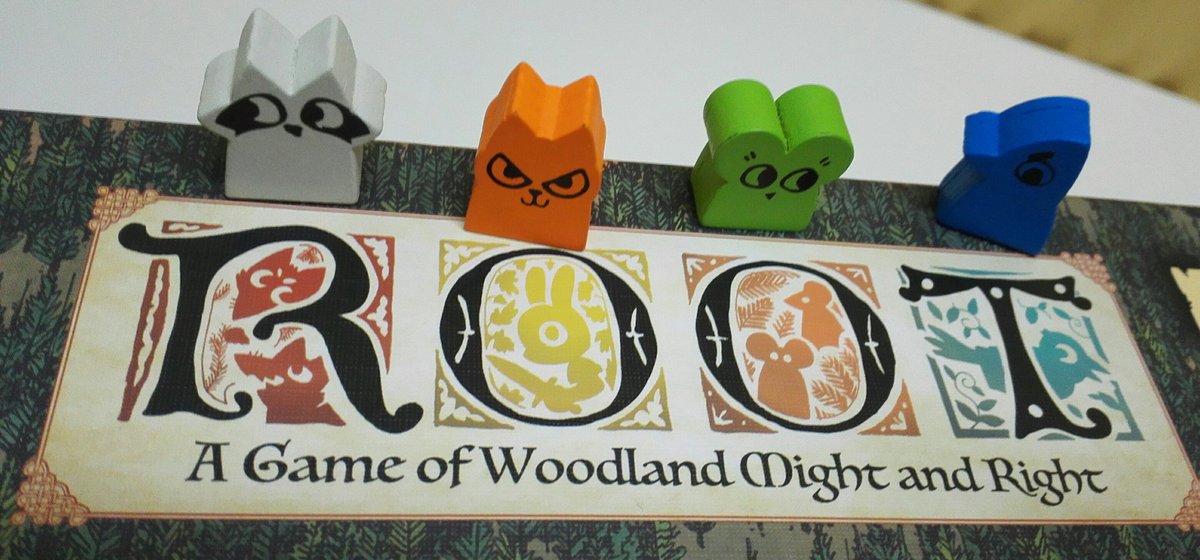 Buy Root: A Game of Woodland Might and Right for a game of multiple, varied factions, each with their own play style and mechanisms, and do battle for control of the great woodland once and for all.
---
Nyctophobia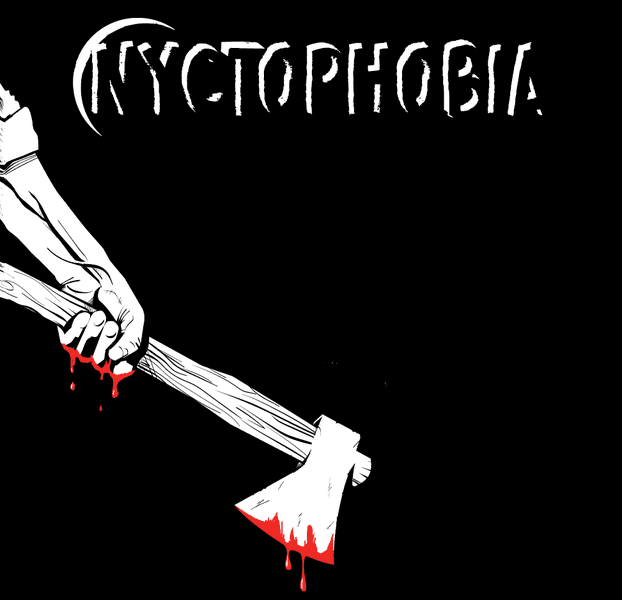 Possibly the only true horror board game.
Are you afraid of the dark?
Nyctophobia is a co-operative board game of being lost in the woods played completely blind – Players wear blackout glasses and must feel their way through the maze with only a stone for a weapon while they are hunted by a murderer with an axe – or a mage with mind-bending magic.
Work together to communicate your location, make your way to the car, and don't get lost – you might not hear the murderer before they're right on top of you.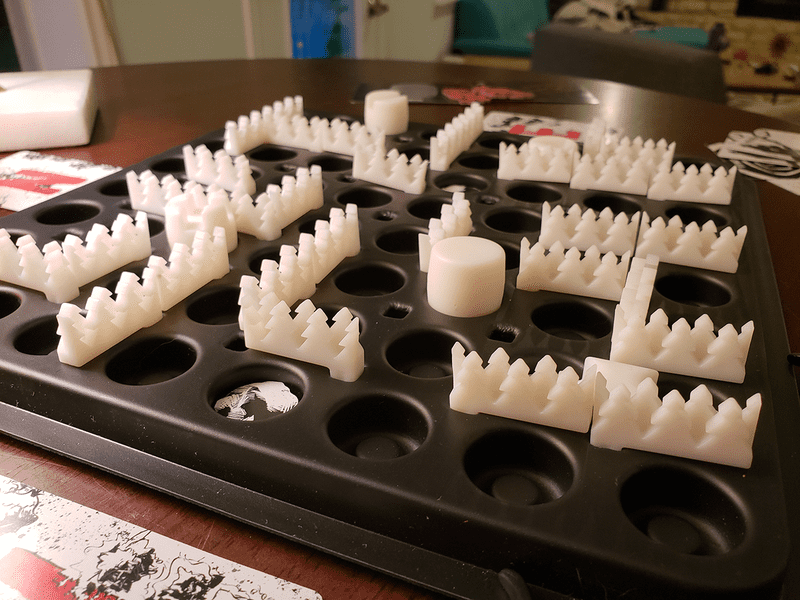 Buy Nyctophobia for a truly terrifying board game experience.
---
Everdell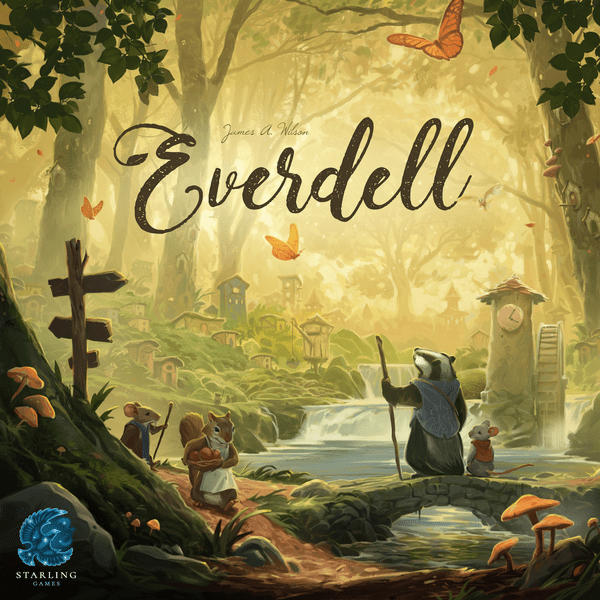 One of the best board games of the year.
Beneath the boughs of towering trees, among meandering streams and mossy hollows, a civilization of forest critters thrives in the Everdell valley.
Put your rabbits and hedgehogs to work as you construct new buildings, meet lively characters, and plan for the seasons ahead. Use worker placement and tableau building to increase the governance and prosperity of your corner of Everdell, gathering berries and recruiting the right squirrels to drive your city's success.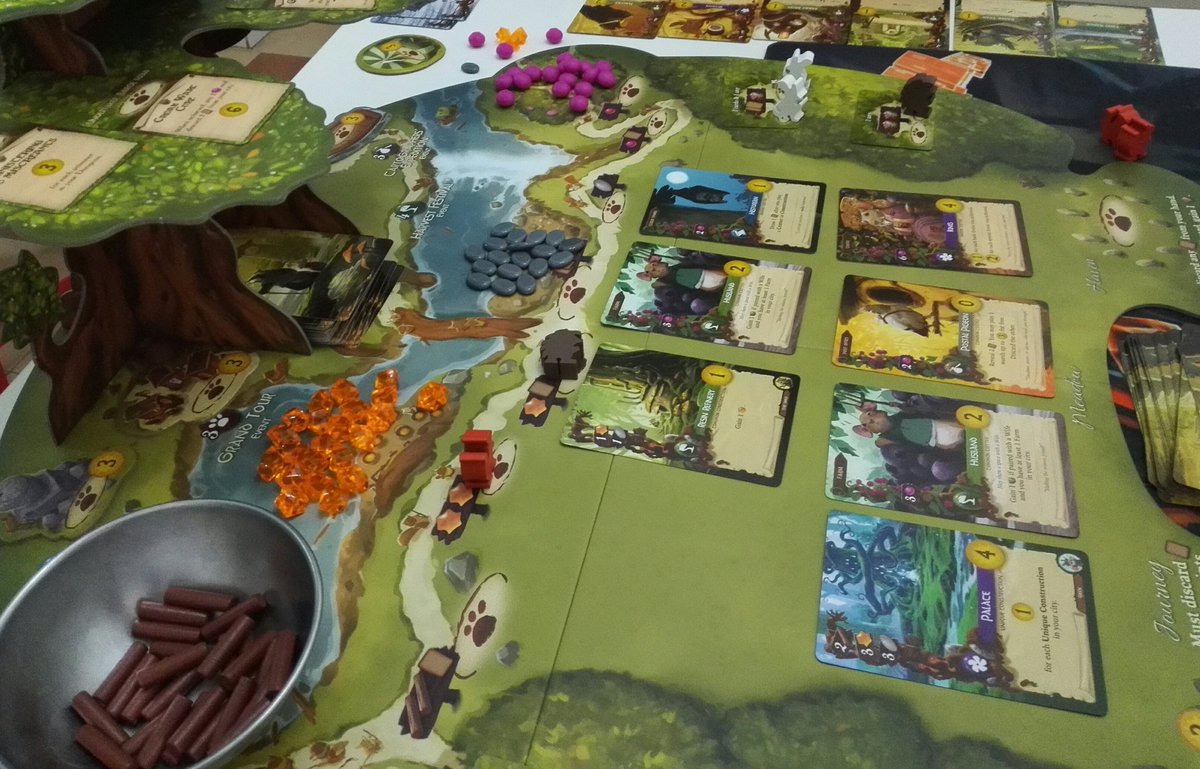 Buy Everdell for an accessible board game of stunning visual design and gorgeous components.
---
Detective: A Modern Crime Board Game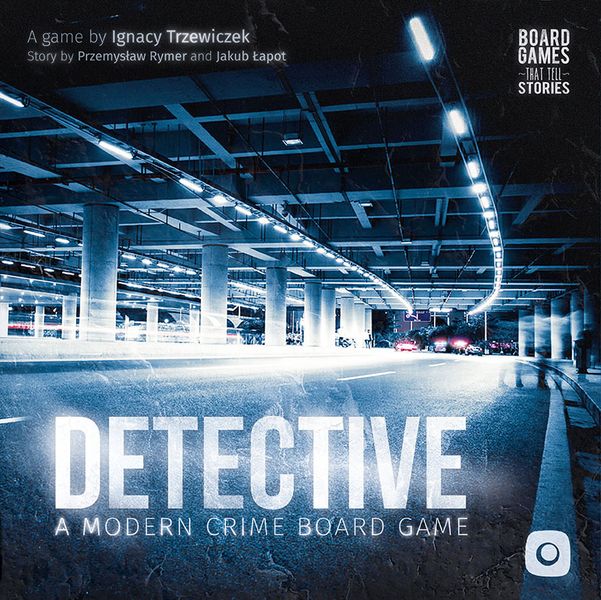 One of my favorite games of all time
From designer Ignacy Trzewiczek (Robinson Crusoe, Imperial Settlers) comes a new game of true crime and true detective work: Detective: A Modern Crime Board Game.
Detective breaks the fourth wall by incorporating real-world knowledge into the game. Players must use Google Maps, web searches, Wikipedia, or any other source of knowledge in order to solve the cases – as well as a game-specific database accessible online filled with clues and info. Play through five story-connected cases and co-operate with your fellow agents to crack the case.
Buy Detective: A Modern Crime Board Game for a game where you are not playing a detective; you ARE the detective.
---
Keyforge
Groundbreaking. So much fun. 
From the imagination of legendary game designer Richard Garfield comes Keyforge—a game where every deck is as unique as the person who wields it.
Every single deck of Keyforge (apart from the two starter decks) is entirely unique. Though built from a shared pool of cards, which factions, creatures, technology, artifacts, and skills you get will be different from every other deck on earth.
Building your deck and boosters are a thing of the past; simply open a box and play! Use every card in your deck to find the strongest and most cunning combinations. It is not the cards themselves that are powerful, but rather the interactions between them—interactions that can only be found in your deck.
Buy Keyforge for a completely new take on two player card games. The starter set contains 2 starter decks and 2 unique decks to help you jumpstart your game, while each Archon Pack contains a new unique deck.
---
My Little Scythe
A quicker, less sprawling game. Fantastic.
My Little Scythe is a competitive, family-friendly game in which each player controls 2 animal miniatures embarking upon an adventure in the Kingdom of Pomme.
Based on the smash hit board game Scythe, My Little Scythe is a faster, more accessible take on the core design. Be the first to earn 4 trophies from 8 possible categories as you Move, Seek, or Make your way through the land as you increase friendship, earn pies, power up your actions, complete quests, learn magic spells, deliver gems and apples to Castle Everfree, and perhaps even engage in a pie fight.
Winner of the BoardGameGeek 2017 award for best print-and-play game, buy My Little Scythe for an adorable action selection and area control board game.
Published by BoardGamePrices.com