The 5 Essen releases you need to nab this Black Friday
Posted Friday, 24-Nov-2017
Five (okay, six) of the best games from Essen that you should add to your shopping list for this seasons's sales.
Compiled by Calvin Wong
Anachrony
1-4 
120 minutes 
15+
The Day of Purgation nearly wiped out humanity, but Earth rebuilds, and due to the invention of time travel – thrives. The survivors gather into four different groups each walking their own Path – from the Path of Dominance in their giant sea city Atlantean – to the Path of Progress in their floating fortress known as The Apex.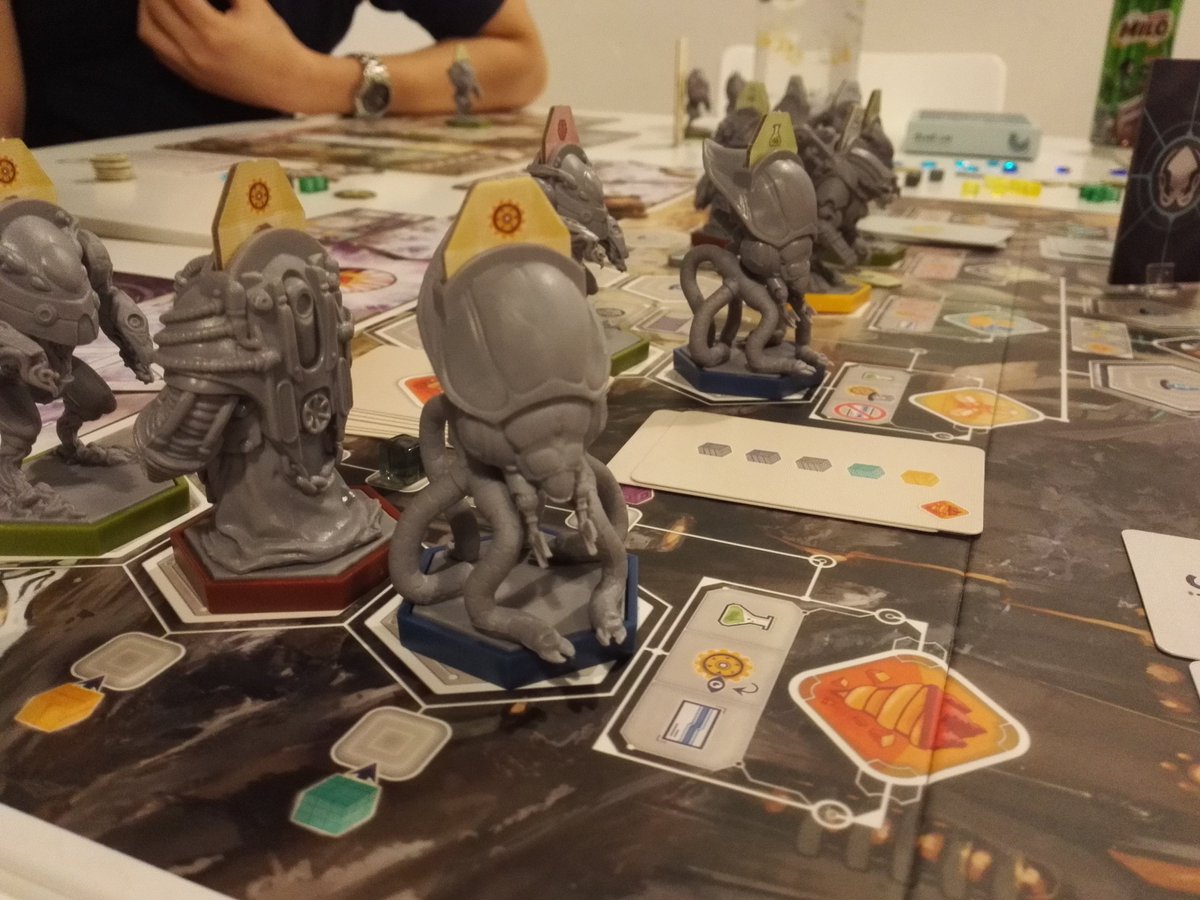 The invention of time travel let humanity foresee a giant meteor heading towards the Earth – now each Path must progress their goals and prepare for the coming disaster.
Anachrony is a euro-style game of worker placement with time travel and mechanized exosuits to protect your workers from the harsh environments. Compete for resources, hire brilliant geniuses and scientists and engineers, and warp in resources from the future in order to best meet the coming apocalypse.
---
Codenames Duet
2-4 
30 minutes 
11+
The Spiel des Jahres winning party game is back with a co-operative edition! No more tearing your hair out alone – play in teams and work together to give clues and guess what the heck 'Animal: 5' could possibly be referring to!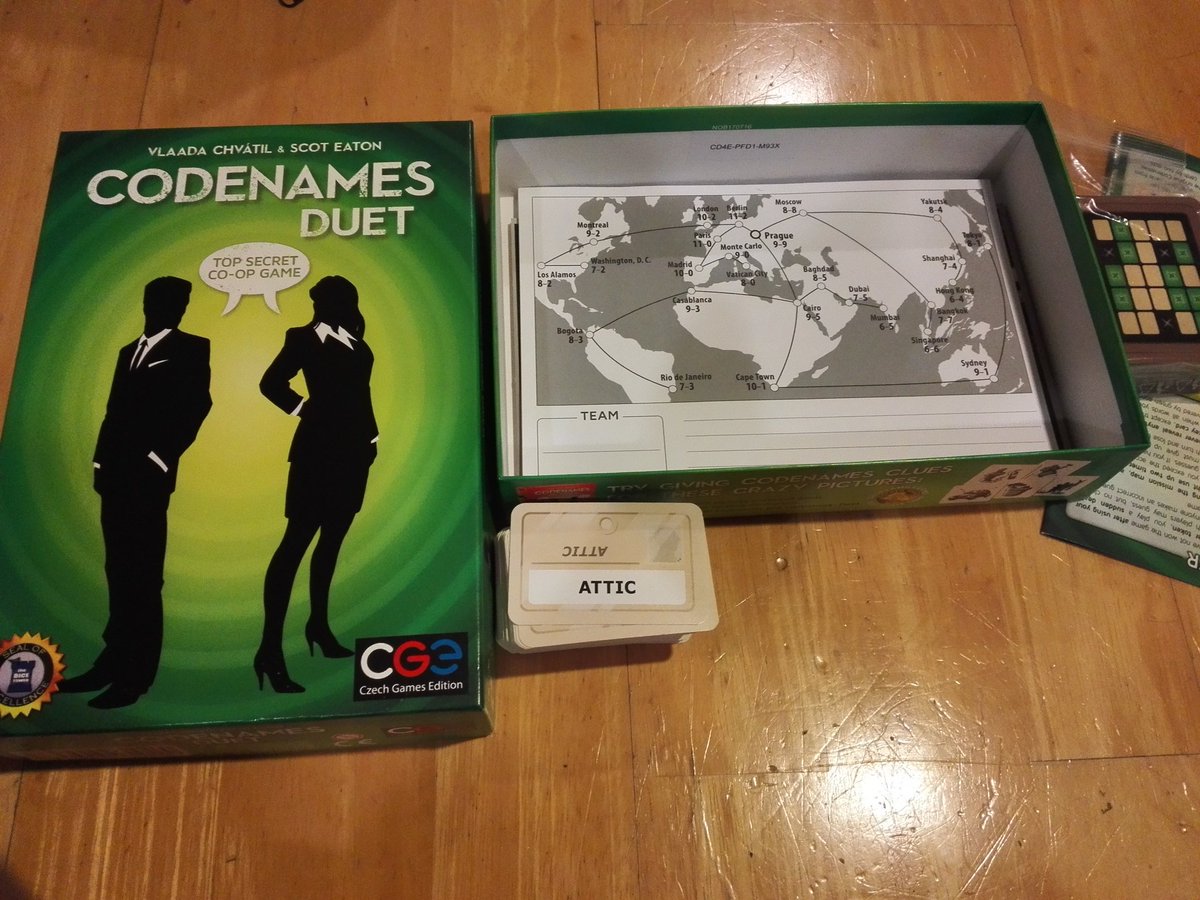 In Codenames: Duet, players must identify 15 out of a possible 25 words as secret agents rather than bystanders or lethal assassins. The game also comes with a campign mode where you can travel around the world trying to solve harder and harder situations.
Codenames: Duet can be combined with the original Codenames or Codenames: Pictures to make an awesome Codenames experience, no matter your preferences.
---
First Martians
1-4 
90 minutes 
10+
Earth, we have a problem here…
First Martians is a game of survival, adventure, and co-operation set on Mars. Build facilities, explore the surface, research new technologies, and maintain your new home.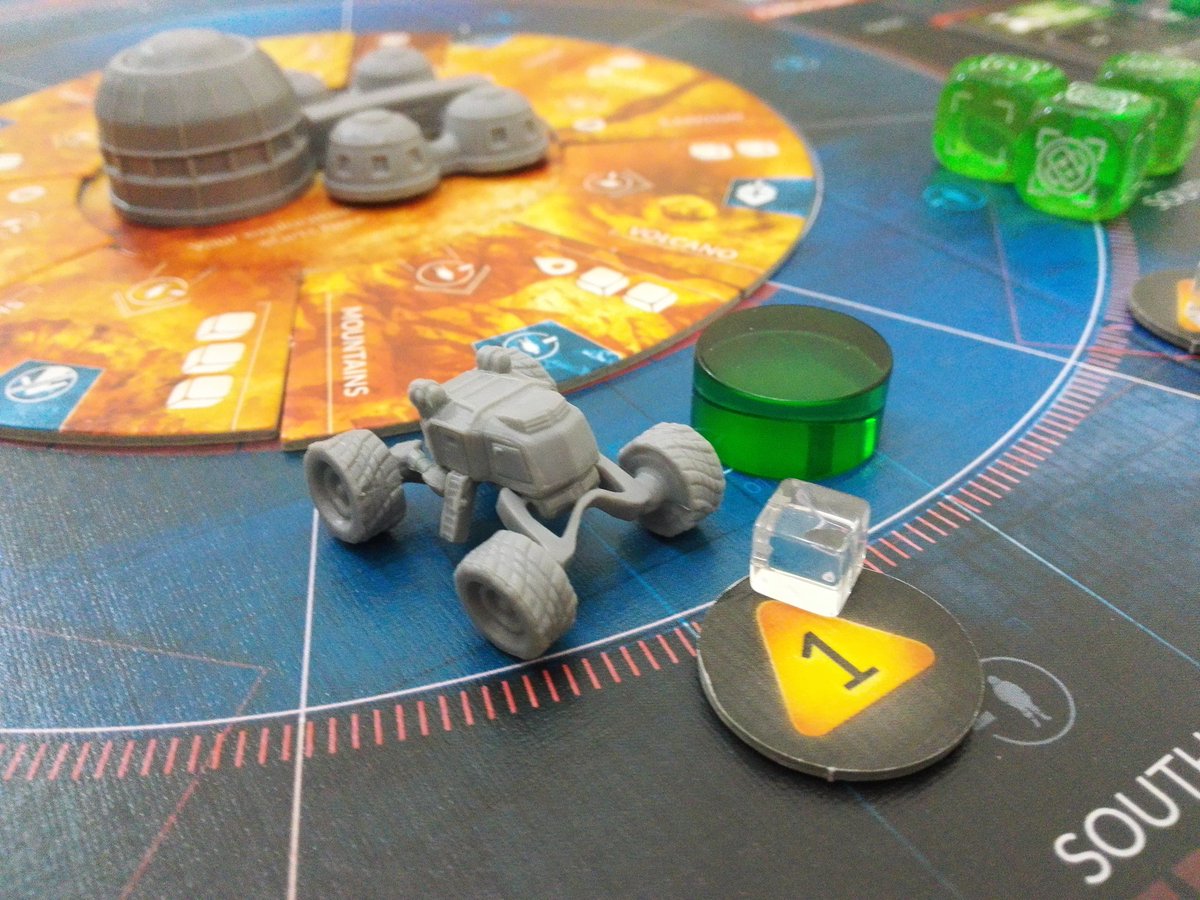 Available to play as single scenarios or in a multi-mission campaign, First Martians is gorgeous, fast, and perfect for those who want to live their dreams of moving to another world.
---
Noria
2-4 
120 minutes 
12+
Welcome to the gorgeous steampunk world of Noria. Gather resources with your flying ships, explore new floating islands, and manufacture goods to earn influence with the city's powerful political elite.
Noria is built around the action wheels – each turn the wheels will rotate, causing certain actions to be taken away from you until they return around to the other side. Lining up the actions on your wheels to take a super efficient turn is a hyper satisfying experience, and the fact that they're so pretty doesn't hurt either! (illustrations by Agricola's Klemens Franz)
If you like games of action economy and efficiency, Noria is a great light to medium weight eurogame that looks absolutely fantastic on a table.
Vengeance
Vengeance is that moment when the music stops and everyone in the barlooks up at the sword-wielding figure who just walked in. Vengeance is the roar of gunfire in an illegal chop shop followed by the clinking of bullet shells in a dead silence. Vengeance is every 'backflip through a plate glass window into the camera with two guns blazing' scene in every action film you've ever seen and it's right here on your table.
Beat, shoot, knife, and bash your way through hordes of bad guys on your way to enact revenge against the gang bosses who wronged you. With an amazingly satisfying dice puzzle system and a theme dripping blood off the edge of its katana, Vengeance is a thrill ride of a game with an amazing amount of love poured into its look and design.
Our November Game of the Month, you can check our our review of Vengeance here.
Honorable Mention: Kepler 3042
Set a course for the stars with Kepler-3402, a game of peaceful exploration, research, and resource management in a science fiction future.  Discover new worlds and terraform them for human life, advance your scientific achievement in five different technology trees, and manage your ever dwindling resources in order to complete your goals and come out ahead.
In a new edition with art by Kwanchai Moriya (Dinosaur Island, Catacombs, Kodama, Flipships, Days of Ire: Budapest 1956), Kepler-3042 is a great medium weight eurogame with a beautiful science fiction theme.
Published by BoardGamePrices.com