Road to Essen 2019: 7 Board Games We Can't Wait For
Posted Wednesday, 2-Oct-2019
The year's biggest board gaming convention is coming, and we've selected 21 of the most exciting games to showcase for you. Here's part 1!
Retrieved from the Red Planet and oxygenated by Calvin Wong
On Mars
Designer Vital Lacerda (Lisboa, The Gallerist) takes on the Red Planet in this card-driven eurogame about construction, resource management, and colony-building.
Balance between planetside and orbit, manage your rovers, greenhouses, water plants, and try to make a self-sustainable Martian colony without resorting to Earth-side supplies.
Players can choose their goals for each game, striving to complete missions while balancing the needs of the colonists.
Pre-order On Mars for one of the most highly anticipated games from one of board gaming's greatest heavy eurogame designers.
---
It's a Wonderful World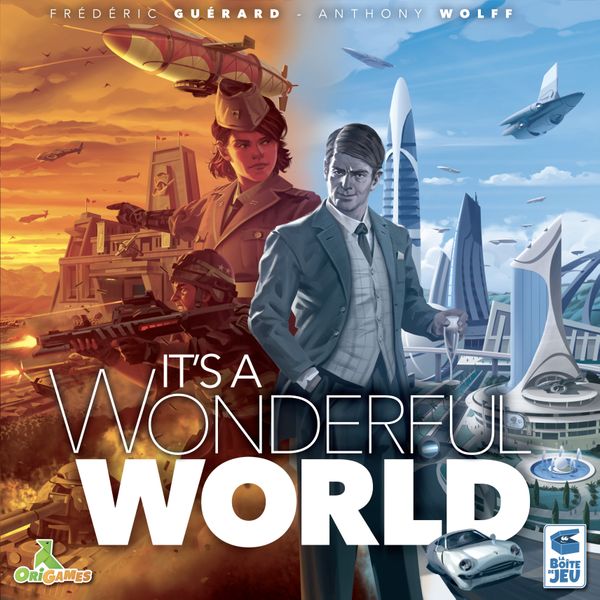 A card drafting game of empire in a science fiction future, players must develop their civilization faster and better than their competitors, developing their production capabilities, planning expansion, and ruling over this new world.
Choose whether to recycle cards for resources or construct them to increase your production capacity for each round, all while making sure that your buildings chain together to produce resources in a way that will explode you forward.
Working from 2-5 players and promising campaign play in future expansions, It's a Wonderful World is available to pre-order now.
---
Megacity: Oceania
A game of three dimensional construction from the studio that brought you Holding On: The Troubled Life of Billy Kerr, Megacity: Oceania brings dexterity, strategy, and literal city construction to your table.
Collect building tiles, pieces and contracts while battling to score points based upon the contracts you complete. Players can also gain bonus points by creating tallest buildings, using a single material, and placing monuments in Parks.
Pre-order Megacity: Oceania now.
---
Anachrony: Fractures of Time
A new faction is the least of what you'll get in Anachrony's first expansion, as a new resource called Flux allows to you create paradoxes in time that let you teleport your workers, mechs, and action markers to new places – but overuse of this ability may lead to glitches…
Apart from a whole new location (The Valley of the Harvesters), new upgrades for each of the previous four factions and all new tech await you.
Warp in Anachrony: Fractures of Time from the future by pre-ordering now.
---
Through the Ages: New Leaders & Wonders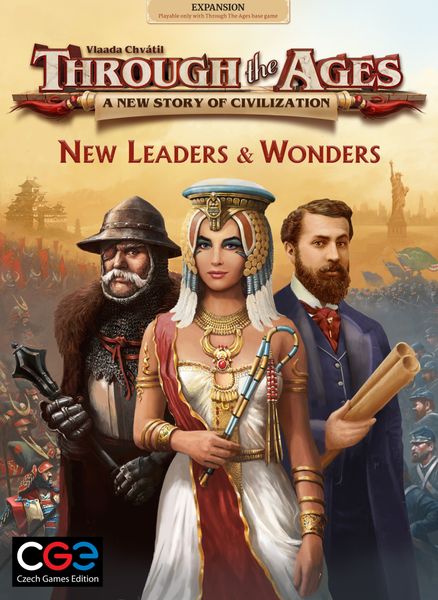 One of the greatest games ever made, Through The Ages charges players with nothing less than human civilization; blending worker placement, card management, and resource control in a wholly unique and memorable way.
The New Leaders & Wonders expansion brings courageous women and imaginative men whose legacy rings through history. This expansion will bring a ton of new content to the base game, adding new leaders and wonders and military cards.
Pre-order Through the Ages: New Leaders & Wonders for an update to one of the best civilization games in board gaming.
---
Seasons of Inis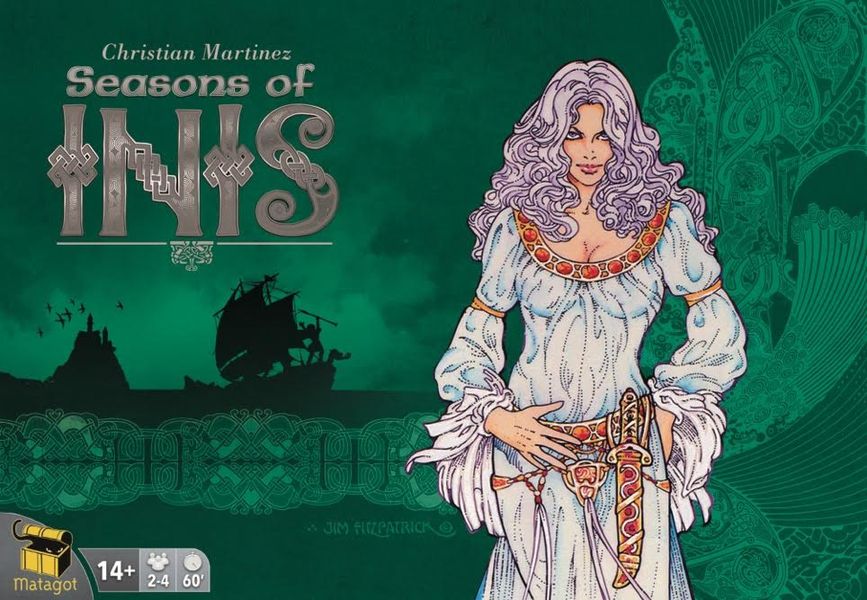 Harbors, islands, banshees, and the seasons themselves come to Inis in this new expansion to the territory control game of card drafting and area control set in Celtic myth.
Adding a fifth player and new modes of victory, explore new lands and adapt to the changing of the seasons as new action cards bring all new ways to bring your clan to victory.
Seasons of Inis is a beautiful update to the original game and is available to purchase right now.
---
Food Chain Magnate: The Ketchup Mechanism & Other Ideas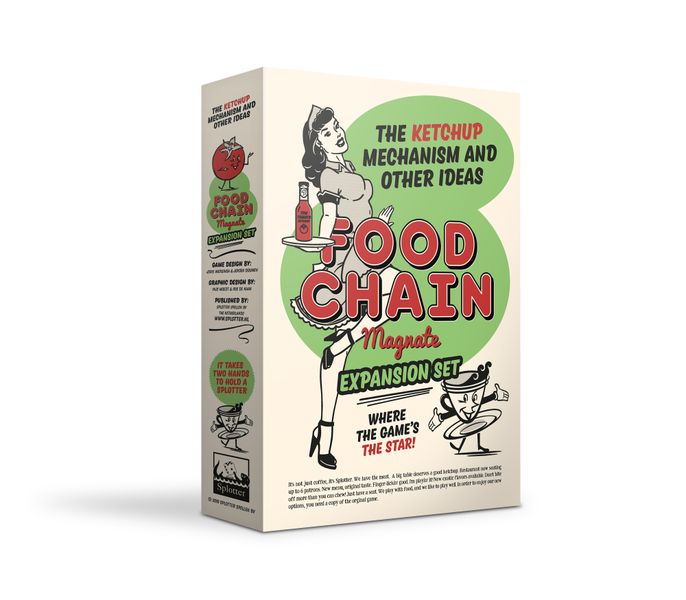 Continue to live that shakes and fries dream with Food Chain Magnate: Ketchup Mechanism & Other Ideas – an expansion to the original game of fast food empire.
Apart from a 6th player, the expansion contains a new set of milestones that completely change the strategic outlay of the game, new buildings, new food types, new employees and promotions, and that most critical element – coffee.
Preorder Food Chain Magnate: Ketchup Mechanism & Other Ideas for an expansion to one of the most critically acclaimed games of the last few years.
---
Look out for more of our Road to Essen coverage, starting soon!
Published by BoardGamePrices.com