BoardGamePrice's Game of 2017: Twilight Imperium 4th Edition
Posted Saturday, 30-Dec-2017
The palace has lain empty for hundreds of generations… Claim your throne and be crowned emperor of this Twilight Imperium.
Contributed by Calvin Wong
What is Twilight Imperium?
An epic science fiction board game that is unlike anything else you have ever played. A game where conquest can be made at the trade summit and the halls of the senate as easily as in the violence of fleet combat.
Annex worlds, research powerful technology, assemble new allies, and negotiate truces with your opponents over an epic experience that creates unforgettable stories. We're more than pleased to give Twilight Imperium our Game of 2017 award.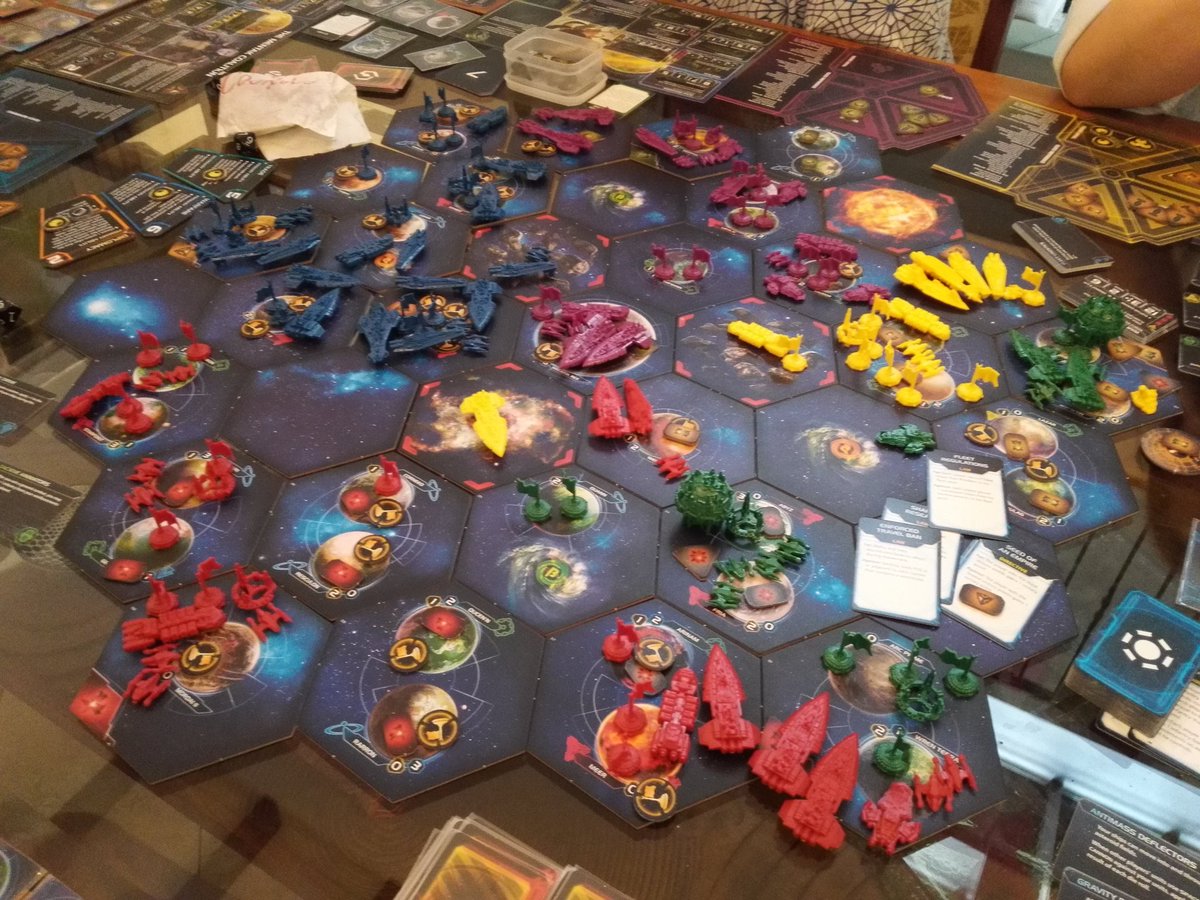 Game Overview
While you can build massive fleets and go to war with them, Twilight Imperium is about chasing objectives  in order to prove that you have what it takes to rule a galaxy. Economics, politics, statecraft – all are critical skills in the formation of a new galactic order.
Whether you're going to intimidate your foes by consolidating power in the central systems or create a vast trade network, Twilight Imperium has the flexibility to let you rule over the galaxy the way you want – and with seventeen unique factions to choose from – each with their own unique technologies, bargaining chips, flagships, and racial abilities – you're bound to find more than one way to solidify your new empire.
Why 4th Edition?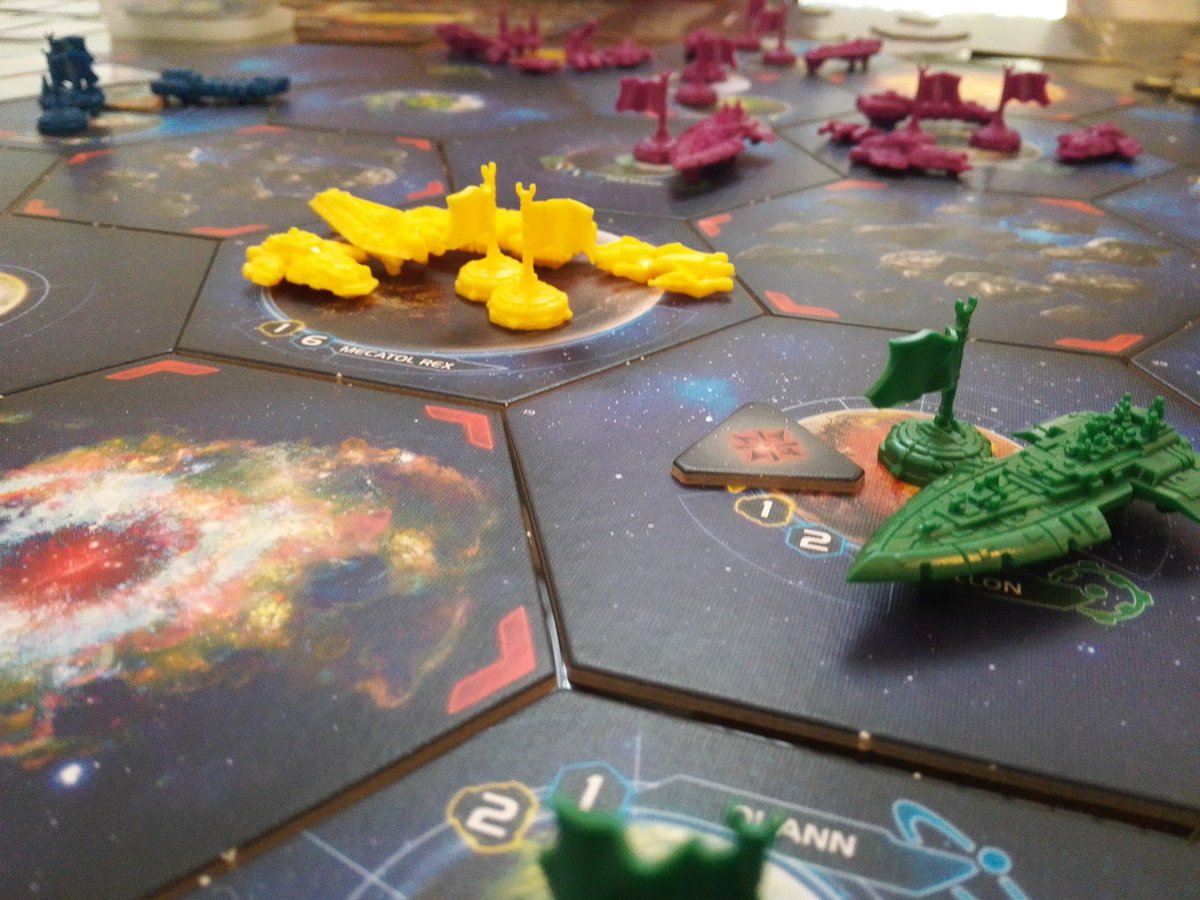 Released on the 20th anniversary of Twilight Imperium, 4th edition makes the epic space game shorter, faster, more intuitive, and easier to learn. With overhauled rule for technology, politics, and trading, the mechanisms have been laser-polished without compromising the heart of the game.
Now down to a reasonable 1 hour per player and all of the odd exceptions ironed out of the alphabetical index rulebook, updated components and  shinier visuals, there's never been a better time to get into Twilight Imperium.  The tightly integrated mechanics also lead to very low downtime, fully immersing you in conquering the galaxy.
What do reviewers say?
It looks great, it's completely unique, it's a great war game, it's a fantastic engine for conversations and negotiations you can enjoy with your friends. […] Shut Up & Sit Down Recommends. Twilight Imperium is literally almost everything board games can be.
Quintin Smith, Shut Up & Sit Down
Twilight Imperium 4th edition is my favorite board game of all time, bar none.
I can't stop gushing about Twilight Imperium Fourth Edition. It is a game that transports players beautifully in time and space to a galaxy far, far away. […] Buy it. Buy it now.
Twilight Imperium 3 was everything I could ask for in an epic space game, and now TI4 has taken that and refined it and made it even better.
A magnificent achievement.
This is a game any warm-blooded thematic gamer needs to experience at some point in their cardboard career. Best of 2017.
A masterpiece. Totally captivating. Utterly unique. An epic science fiction love letter to what board gaming could possibly be. Everyone should play this game at least once. It is absolutely stellar.
Game of the Year
BoardGamePrices is proud to award TI4 our Game of the Year award. It's everything you could want in a grand galactic space opera, now in a much more reasonable play time! Whether a single evening with three friends or an epic weekend afternoon with a full six players, Twilight Imperium has nearly infinite replayability, has been universally hailed as the best edition of the game, and is available right now.
Published by BoardGamePrices.com