Board Game News Brief: October 2nd, 2019
Posted Saturday, 5-Oct-2019
A newbie-friendly Gloomhaven box that costs $40, rule medieval Kiev, and see what's hot on Kickstarter this week in the News Brief.
New mercenaries hired by Calvin Wong
Standalone Gloomhaven campaign announced; retails for $40-$50.
The fact that Gloomhaven, a 22lb box that retails for over $100, has sold nearly 200,000 copies should tell you just how well-loved this dungeon-crawling game is.
Featuring a 90+ scenario campaign, legacy elements, 17 character classes, and tons of content to explore, Gloomhaven is an intimidating game to dive into.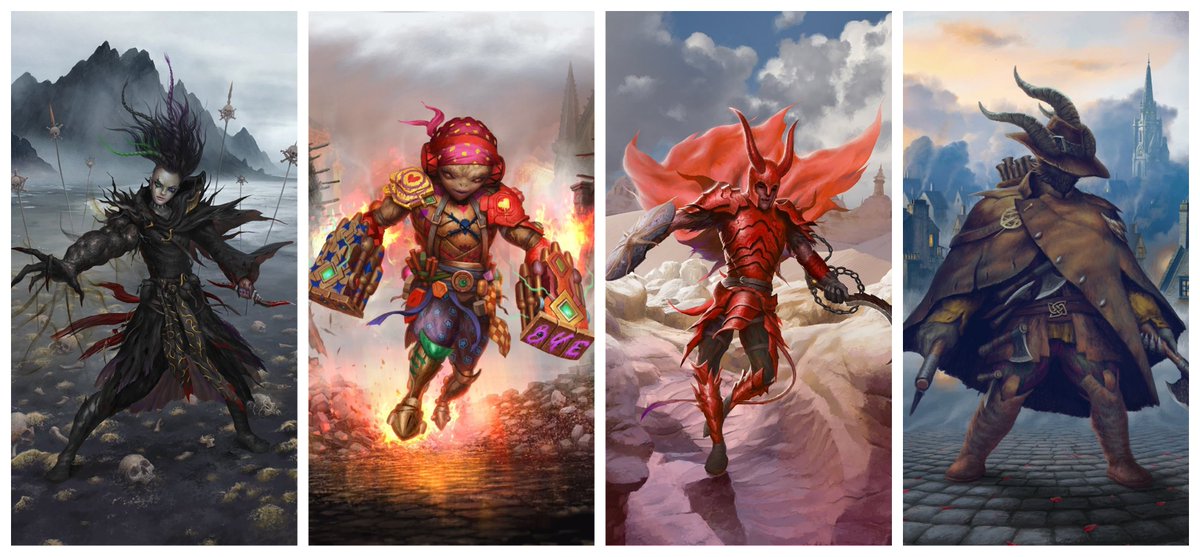 The new box (which can be played on its own or as an expansion to the base box) comes with a 24-scenario campaign, 4 new heroes, and is designed to be as beginner-friendly as possible – no legacy elements and a low price point.
Due for release late 2020, Gloomhaven: Subtitle (not the real name) shows all the signs of taking the gaming world by storm.
The previous expansion, Forgotten Circles, introduced new content as well but required the base box and some progress in the main campaign.
There is also going to be another Gloomhaven announcement later this year, as designer Isaac Childres has promised a new legacy big box expansion.
Keep an eye on this space for more.
Rurik: Dawn of Kiev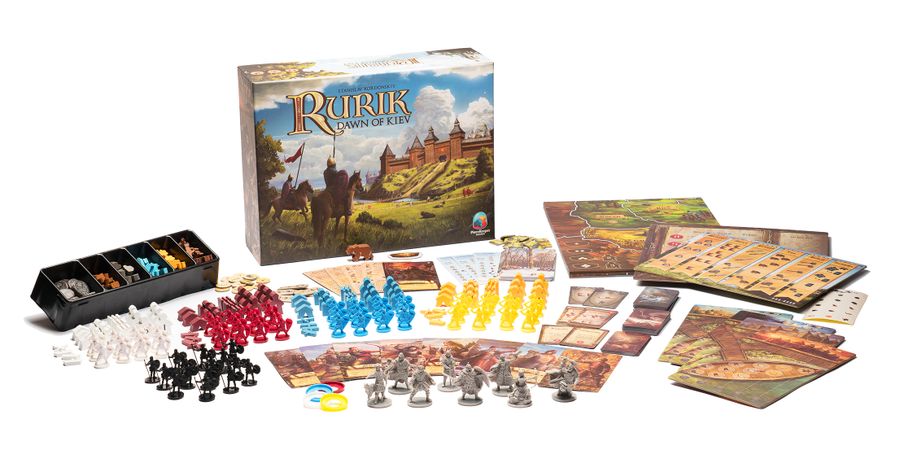 Originally a Kickstarter from last year, Rurik: Dawn of Kiev has released as a well-regarded eurogame of medieval Ukraine.
You play as a potential successor to the throne following the death of your father, Vladimir the Great, in 1015. The people value a well-rounded leader, so you must establish your legacy by building, taxing, fighting, and accomplishing great deeds. Will you win over the hearts of the people to become the next ruler of Kievan Rus?
Called 'Must-have' by The Dice Tower, Rurik brings something new to the medieval euro space with its 'auction programming' and unique spin on worker placement.
You can buy Rurik: Dawn of Kiev here.
---
Czech Games Edition Publisher Spotlight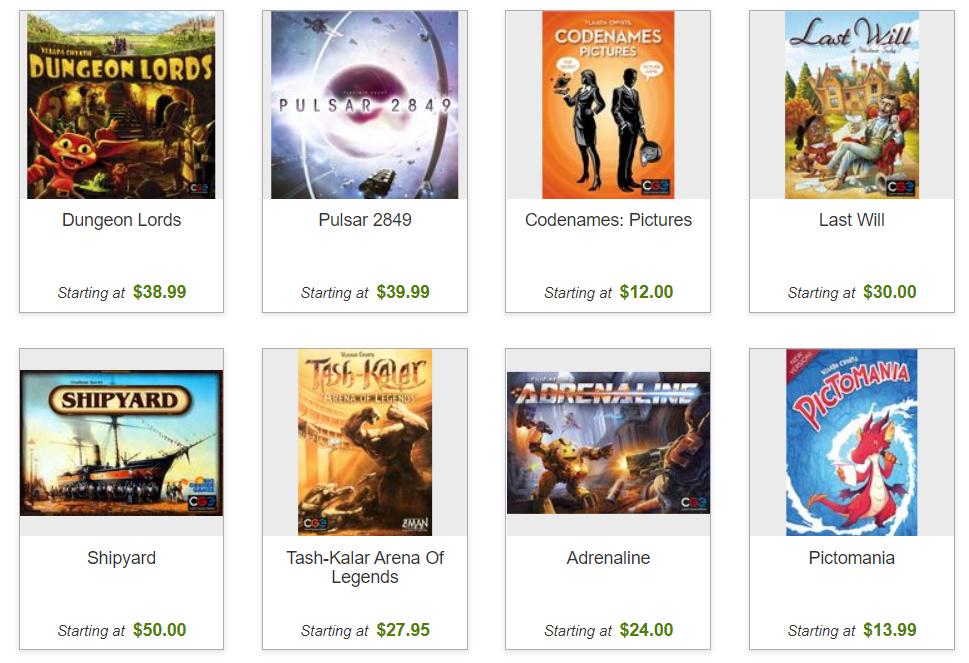 They may best be known for Codenames, but CGE puts out titles from word games to the cream of thematic euros. From personal favorites Adrenaline and Trapwords to games that have defined a genre, here's our tribute to over a decade of making great board games.
---
Quickstarters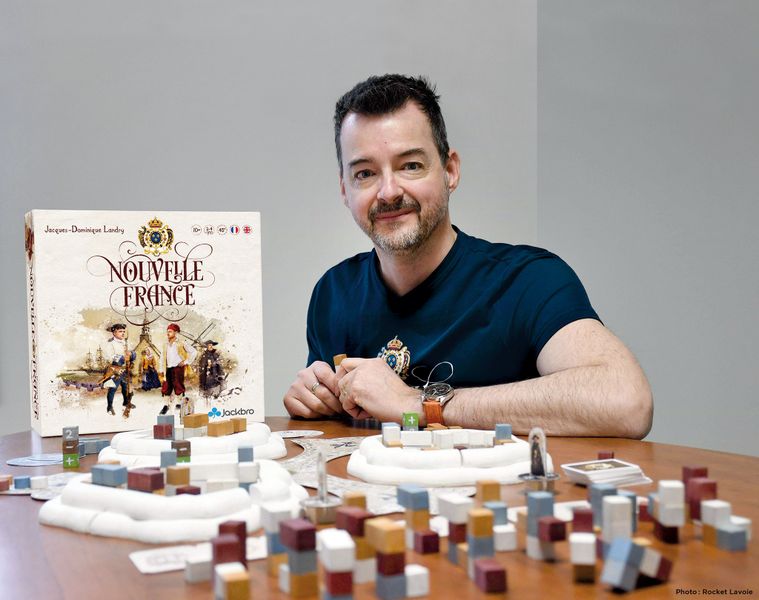 Nouvelle France is a game about architecture with 3D construction, preparing for winter in newly colonized America. I  mean look at it!
---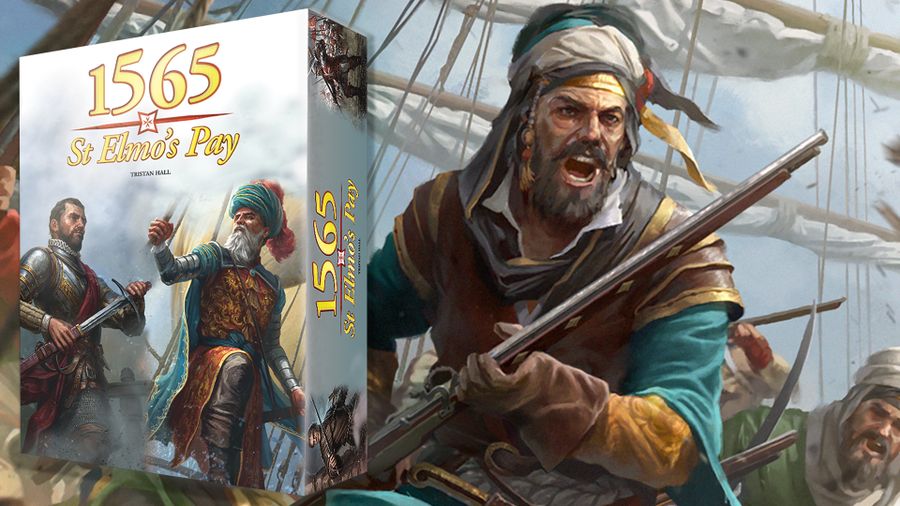 1565: St Elmo's Pay is an asymmetric tactical card game, successor to the award-nominated 1066: Tears to Many Mothers and recreates the siege of Malta by Suleiman and his armada.
---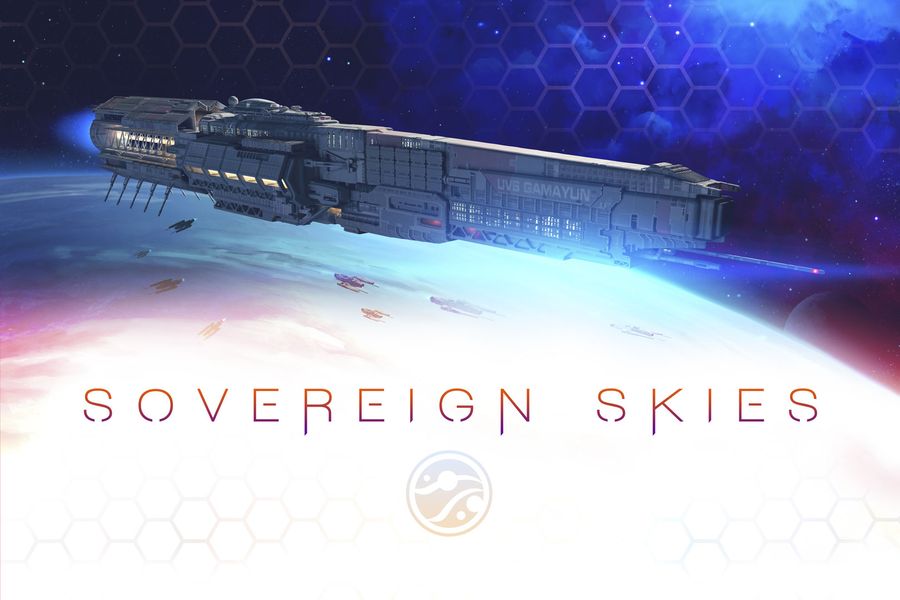 Sovereign Skies is a rondel-based space game where you construct bases, recruit senators, and refuel your ships to travel to the various planets. It looks absolutely stunning and plays in 45 minutes, so go have a look if that's your style of thing.
---
Have you read our coverage of The Grizzled?
Guest writer Rafael Cordero and our resident reviewer Carol LaGrow have both written about this haunting and contemplative card game about the first world war.
From Carol's review:
The Grizzled successfully conveys a sense of trying to survive together, where one person's actions affect everyone
And Raf's writeup:
Have a read.
Published by BoardGamePrices.com