Board Game News Brief: June 13th, 2018
Posted Saturday, 30-Jun-2018
The winner of the Kinderspiel des Jahres, Clank in Space gets an expansion, and go into the treasure vaults of Dungeons & Dragons' Waterdeep.
Explored with torches by Calvin Wong
Dragon's Breath wins the Kinderspiel des Jahres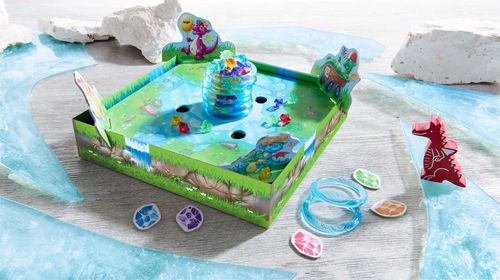 Gaming's most prestigious awards body has declared Dragon's Breath (German title Funkelschatz) as the children's game of the year!
A game about melting rings of ice and collecting whichever gems fall out, Dragon's Breath was bestowed the award earlier this week.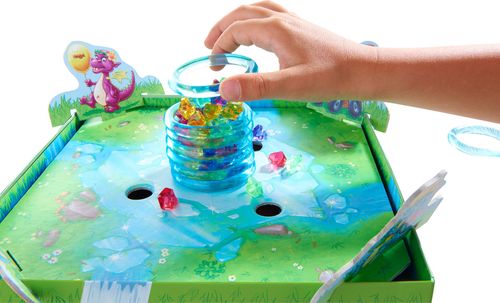 The other nominees for the award were weird-faces-and-noises party game Emojito! and the box-shaking dexterity game Panic Mansion – the recommended list included Dino World, The Legend of the Wendigo, Rhino Hero Super Battle, and SOS Dino.
Previous year's Kinderspiel winners include penguin-flicking game Ice Cool, pre-historic worker placement My First Stone Age, and the incredibly clever dexterity game with pulleys, Spinderella.
The other two main awards, the Spiel and Kennerspiel, will be announced in July. In the meantime, grab all the SdJ nominees while you can – they tend to get sold out quickly. What games do you think are going to win?
---
Clank in Space! Apocalypse!! (this headline needs more !!! marks)
"Though the galaxy belongs to Lord Eradikus, small pockets of resistance continue to oppose him" begins the press release for the first expansion to the deck-building stealth-treasure-grabbing sci-fi spinoff Clank! In! Space!
Cruising off its huge critical success last year (including a Mensa Select win) Clank has been spinning off everywhere with an ancient egypt theme as well as an underwater expansion.  The space expansion (which is available right now from our store) adds 2 new boards, three dozen new adventure cards, scheme cards, and a new boss, Haldos.
---
Enter Waterdeep's Vault of Dragons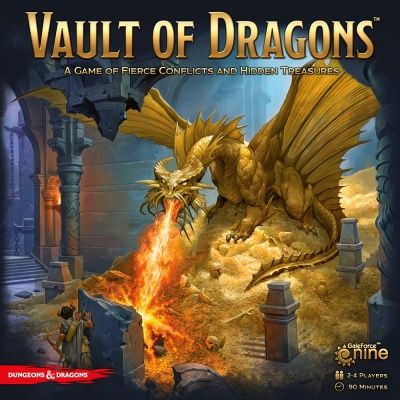 Gale Force Nine, publishers of the Firefly Board Game and Star Trek Ascendancy, have expanded their Dungeons and Dragons range to include their first D&D board game: Vault of Dragons.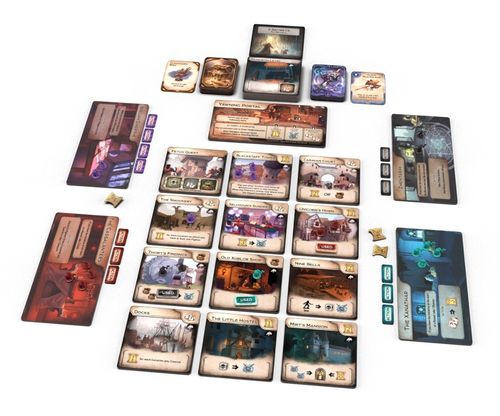 Rumors of a hidden vault of gold circulate through the streets, taverns, and markets of Waterdeep. Sayeth the press release:
Send your Followers to locations in and around Waterdeep to search for rumors and treasure. Brawl with other factions to control key locations and exploit them to your own ends, but beware the City Watch. Follow rumors to the many levels of Undermountain, a vast dungeon complex below the city and send your hapless followers on dangerous dungeon delves to recover valuable treasures, power magic items and the secrets of the Vault's location.
Vault of Dragons looks like a light-medium board game of dice and treasure hunting set in the iconic dungeons below Waterdeep. We'll know more as it draws closer to release.
Quickstarters
My girlfriend hands on with Evil Corp at Essen and it looks great! Six billionaires try to save the world using less than scrupulous methods. Agents, nasty business, money, power, influence – when going bankrupt is just a tool for rebranding, who needs to slow down and smell the ashes?
---
Claw your way to the top in this game of commodity production and productivity in an animal golden age. Top dogs and fat cats rule the roost – are you a fox sly enough to make it big? Racoon Tycoon.
Published by BoardGamePrices.com