Board Game News Brief: Essen Edition 2018
Posted Friday, 19-Oct-2018
The largest board game convention in the world is back! Read on for some of the games we're anticipating the most from the convention!
This War of Mine: Tales From the Ruined City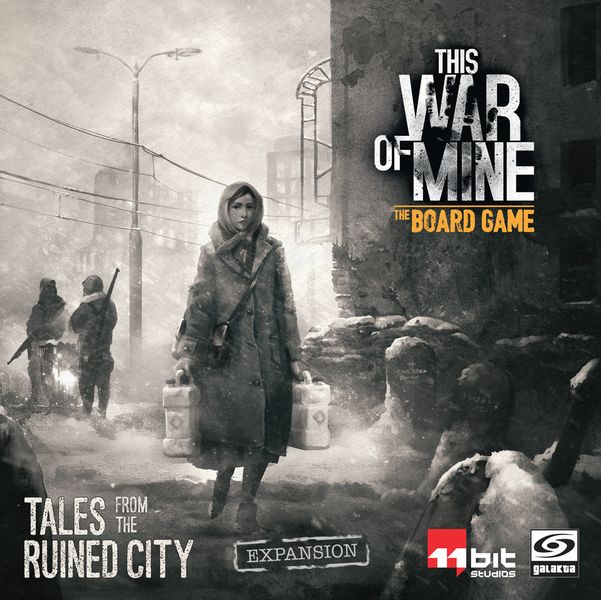 War knows no end. Food, shelter, and hope are becoming scarce in the ruined city – can you survive just one more day?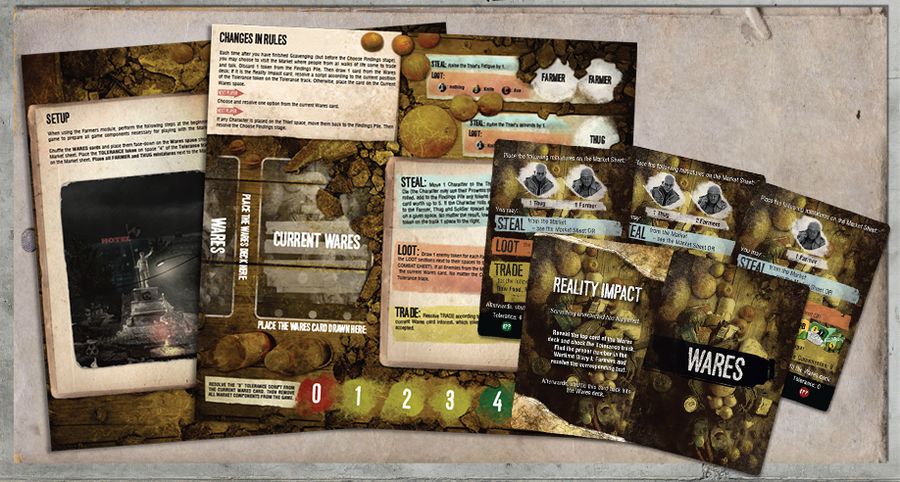 Tales of the Ruined City is an expansion for the critically acclaimed game of survival in a city ravaged by war. Meet friendly new faces at the market – or run from the ones who stalk the night with clubs. Seek new paths to travel through the ruins to avoid sniper fire and loot anything of value – anything to stay alive one more day.
---
Rebel Nox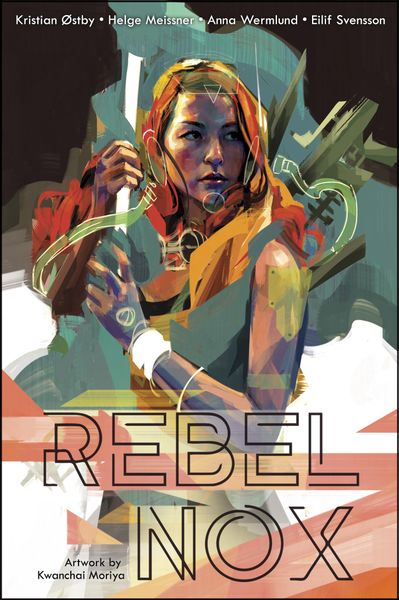 The world of Lux is in uproar and rebels and loyalist fight for control of the capital. Who is on your side? Will your team gather enough followers to seize power? And who is true to your cause when it looks lost?
Rebel Nox is a highly tactical team-based trick taking game with shifting alliances and a hint of social deduction set in the world of Capital Lux. Featuring stunning artwork by Dinosaur Island artist Kwanchai Moriya, players as either Loyalists or Rebels must fight for control over locations that will let you take over the city – but as cards change hands, allegiances can change, so who can you really trust? Perhaps you secretly switched team yourself?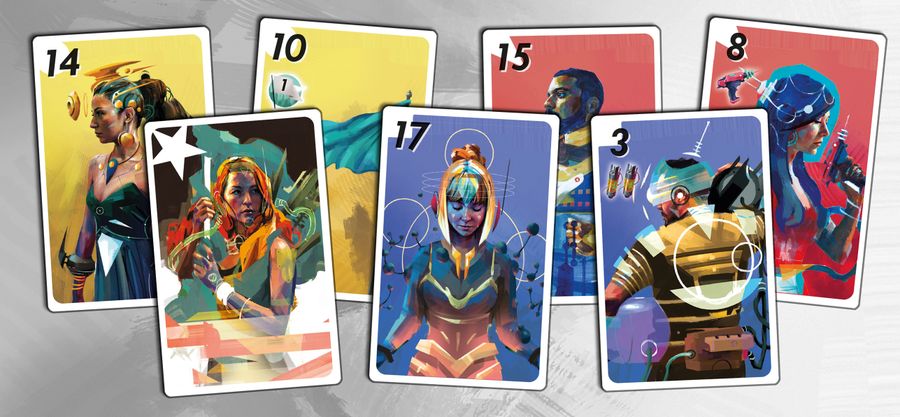 Buy Rebel Nox for a trick taking game like no other, set in a gorgeous retro science fiction future.
---
Grifters: Nexus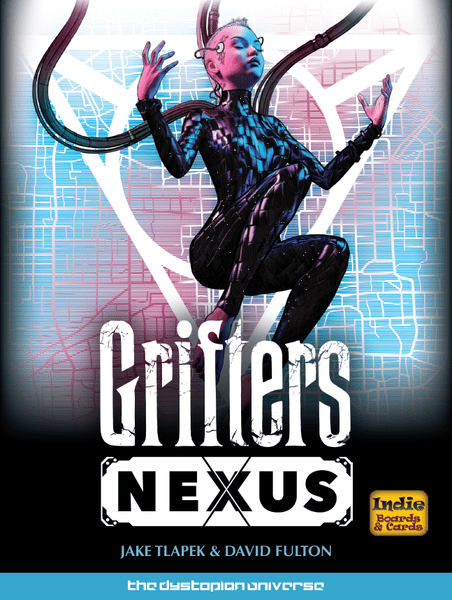 Set in the world of The Resistance and Coup, Grifters: Nexus is a slick, suave card game about thieves and ringleaders, crooked cops, hackers, and swindlers.
Playable as a standalone title or as a combined set with the original Grifters, Nexus introduces all new specialists and mechanics for you to grab power for yourself and your criminal empire. Pull off daring heists and con jobs, perform corporate espionage and a little blackmail – recruit bounty hunters, police captains, and high powered brokers to your side.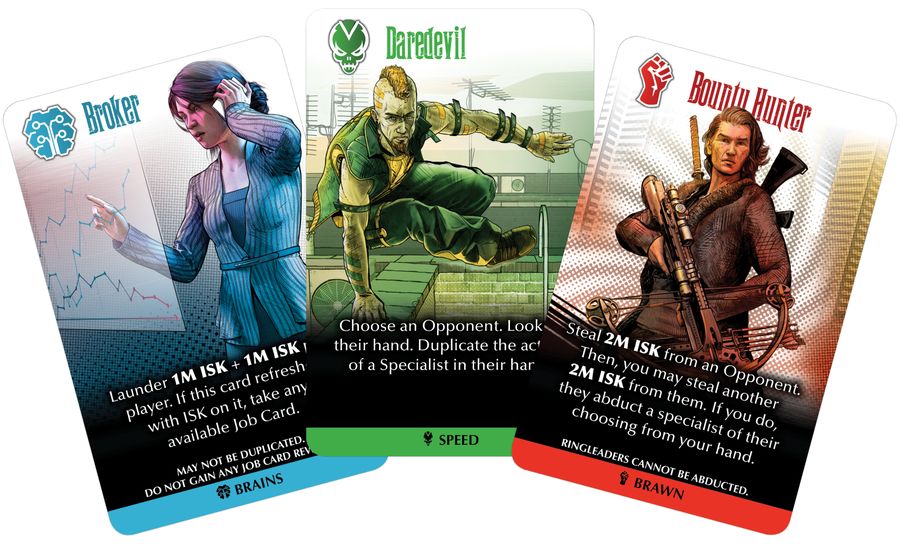 Featuring gorgeous art, fast play, set collection and hand management elements while slightly raising the complexity level of Grifters, buy Grifters: Nexus if you want to continue your adventures in the Dystopian universe.
Quickstarters
Join the globe-spanning war against Cthulhu and his dreaded Starspawn as the Wardens – three powerful commanders who must make war on land, air, and sea while simultaneously searching for the artifacts that are the key to Earth's survival.
—-
https://www.kickstarter.com/projects/gtgames/spirit-island-jagged-earth
Eight new spirits. All new powers. Spirit Island: Jagged Earth brings the power of disease and strife to the island as you take on the new spirits in their attempts to fight off the invaders. Play as Volcano Looming High, Vengeance as a Burning Plague, or Fractured Days Split the Sky in this expansion to one of the best games of 2017.
---
https://www.kickstarter.com/projects/weirdgiraffegames/dreams-of-tomorrow/description
The future has fallen. After a mysterious decline brought humanity to the brink, the people of the future got to work on fixing the past – by sending sequences of dreams back to our time. Featuring gorgeous art and careful action selection mechanics, Dreams of Tomorrow is a great little small box game.
Disclaimer: The author worked on Dreams of Tomorrow's rulebook and world building.
---
And that's it for this news brief! Next week: ESSEN! We'll be releasing Road to Essen content right up until the show opens, so check back often.
Published by BoardGamePrices.com