Board Game News Brief: December 19th, 2018
Posted Wednesday, 19-Dec-2018
Return to Dinosaur Island, Mage Knight Ultimate Edition out now, and go on a Space Gate Odyssey in this week's News Brief.
Restored from DNA by Calvin Wong
Dinosaur Island: Totally Liquid & Duelosaur Island now on shelves
The expansion to the hit game Dinosaur Island and its 2 player card game sequel can now be yours.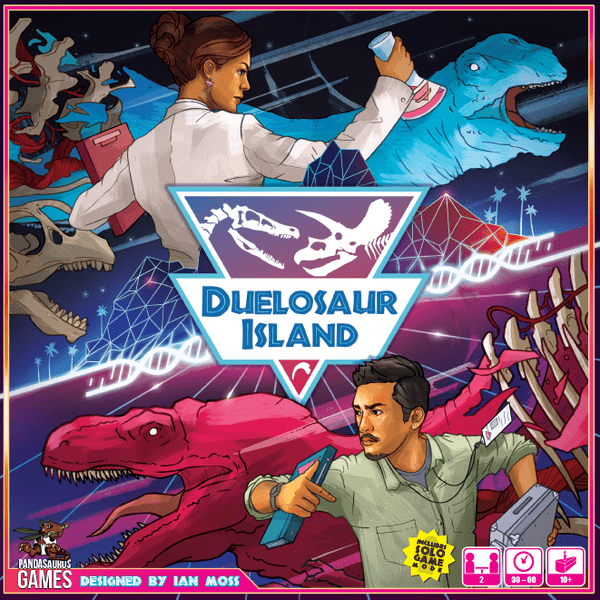 Products of a multi-million dollar kickstarter earlier this year, the two games combine a riotous neon aesthetic with the calculations of cold DNA storage and visitor numbers. The Totally Liquid expansion brings water dinos and all-new park mechanics to make your dino-resort feel more yours.
Duelosaur Island on the other hand is a head to head spin off that focuses on cardplay – although it does contain components that can be used in Dinosaur Island, the game is completely standalone and uses card management and tableau building mechanics (e.g. 7 Wonders).
So if you feel the need to make some dinos come to life in gorgeous 80s retro style, both games are now available!
---
Also out soon: Mage Knight Ultimate!
Mage Knight has been a huge hit for years. Since its release in 2011, the game has garnered critical acclaim and a huge following – it's currently the #23 game of all time on BoardGameGeek and is consistently on the top of the search trends on BoardGamePrices.
The game of adventure and conquer was heavily inspired by video game Heroes of Might of Magic and designed by industry legend Vlaada Chvátil (Through The Ages, Galaxy Trucker, Codenames) and is now out in an Ultimate Edition.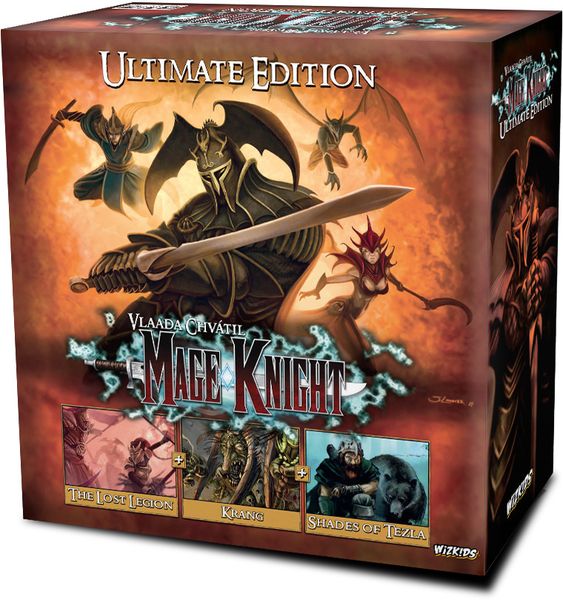 Mage Knight Ultimate is a big box collecting the base game and all three expansions, as well as offering five new advanced action cards that use more than one color of mana at once. (gamers with the full collection, fear not – the 5 new cards can be purchased separately at a later date). You can buy the game right now.
---
Announcing Space Gate Odyssey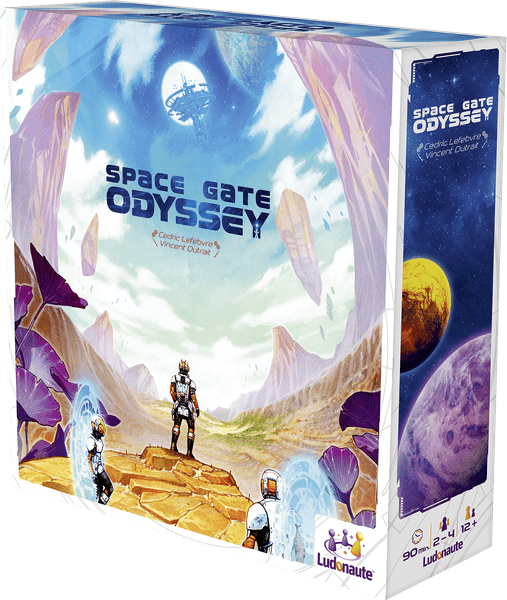 From the designer of Yggdrasil and the illustrator of Robinson Crusoe & TIME Stories comes a new game about developing your space station and colonizing planets.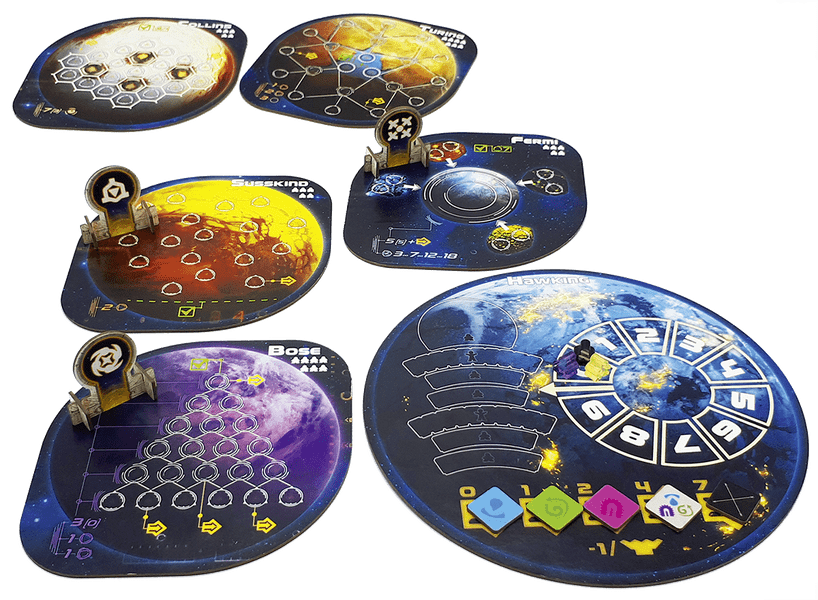 We don't know much, but we do know how GORGEOUS IT LOOKS. More news as it comes.
---
Quickstarters
Fight in the Mexican Revolution – or bring it crashing down – in Tierra y Libertad, a game of operatives and influence in the early 20th century. It sports an amazing look and card driven gameplay that builds on historical events.
---
It's a game about tea! Outpour your fellow merchants by completing orders, collecting awards, and managing money. The game looks… qualitea. Chai.
---
Stonehenge and the Sun is a dexterity game. You basically have it all from this image – it looks amazing! Here's the KS page.
---
Need some small boxes to round out your gift shopping? Have we got a guide for you!
Published by BoardGamePrices.com