Board Game News Brief: August 28th, 2019
Posted Sunday, 1-Sep-2019
Welcome To… heads to Vegas, prepare to become Horrified, and Pandasaurus Games unveils Wayfinders in this week's News Brief.
Bet on black by Calvin Wong
Horrified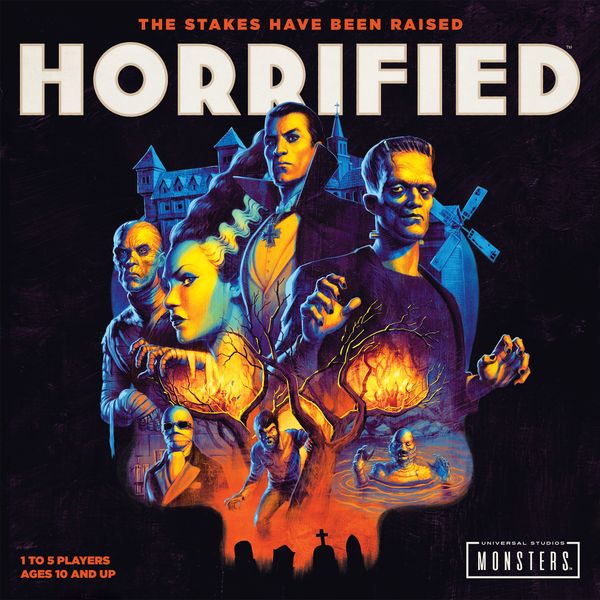 The Stakes have been raised in Horrified, a co-operative board game of monsters, mania, and misunderstood creatures.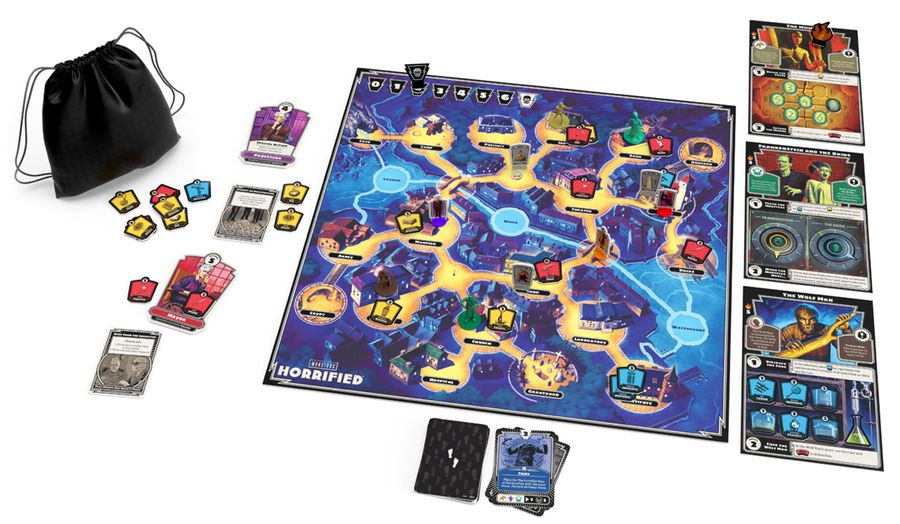 Face off against Frankenstein, his Bride, The Wolf Man, Dracula, The Mummy, The Invisible Man, and the Creature from the Black Lagoon as you work together to defeat the creatures using specific tactics or strategies to achieve victory.
Buy Horrified but an easy-to-learn co-op experience of horror.
---
Wayfinders
Engines purring, goggles down—the seaplane is set for take-off! Welcome to the whimsical world of Wayfinders, where intrepid explorers race to chart new paths through the skies.
You will need to think on your feet and outfit your planes with the right gear to arrive safely. But building hangers on islands and stocking them with parts can help you zip around with ease! Be sure to be keen in your planning and you will unlock the charms of the islands.
Wayfinders is an enchanting route-building game by Thomas Dagenais-Lespérance (Decrypto) that is sure to be a game night mainstay for families and gamers alike! Wheels up—adventure awaits!
---
Welcome To… Las Vegas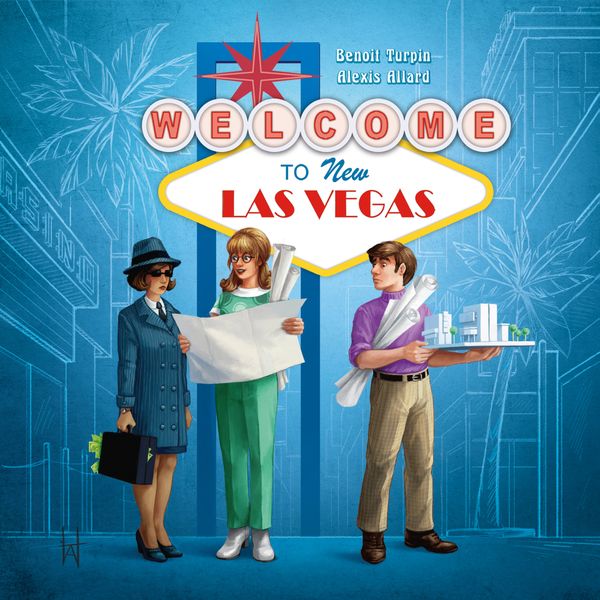 Rediscover the joy of Welcome To… with a new theme and new mechanisms in Welcome To…: New Las Vegas!
Build and open casinos and hotels, craft golf courses, put on shows, and move VIP limos in order to build the greatest and most entertaining city of them all!
---
Quickstarters
Cryptic Explorers is an asymmetrical squad tactics and survival horror board game with a sci-fi bent. As cryptonauts sent by corporations to steal the secrets of the Realms of Death, you must battle Goddesses and monsters to succeed.
---
Reigns: The Council is a royal party game from the designers of Citadels and Skulls where players take turns being a monarch who is being 'advised' by their council. Tilt the realm too far in one direction or another and you'll be deposed; the table crowns a new king or queen, and onward we go!
---
Paragon: Trials of the Chosen is a card game which de-emphasizes luck and minion combat, where your draw pile is sequenced by you, and turn order isn't as straightforward as you think. Wield powerful abilities and equipment to defeat the enemy avatars.
---
One of the finest artists working in board games, the illustrator of such gems as Dinosaur Island and Flip Ships, Kwanchai Moriya now has his own Artist Spotlight on BoardGamePrices. Check out the breadth of his talent here.
Published by BoardGamePrices.com