Board Game News Brief April 24th 2019
Posted Thursday, 25-Apr-2019
On Mars launches, Anachrony returns from the future, and the newest game from Plaid Hat takes a cute, if violent turn.
Brought to 88 miles per hour by Calvin Wong
On Mars takes off
The Big Board Game Of Martian Construction by Vital Lacerda (Lisboa, The Gallerist) has launched to tremendous fanfare on Kickstarter now
Balance between planetside and orbit, manage your rovers, greenhouses, water plants, and try to make a self-sustainable Martian colony without resorting to Earth-side supplies.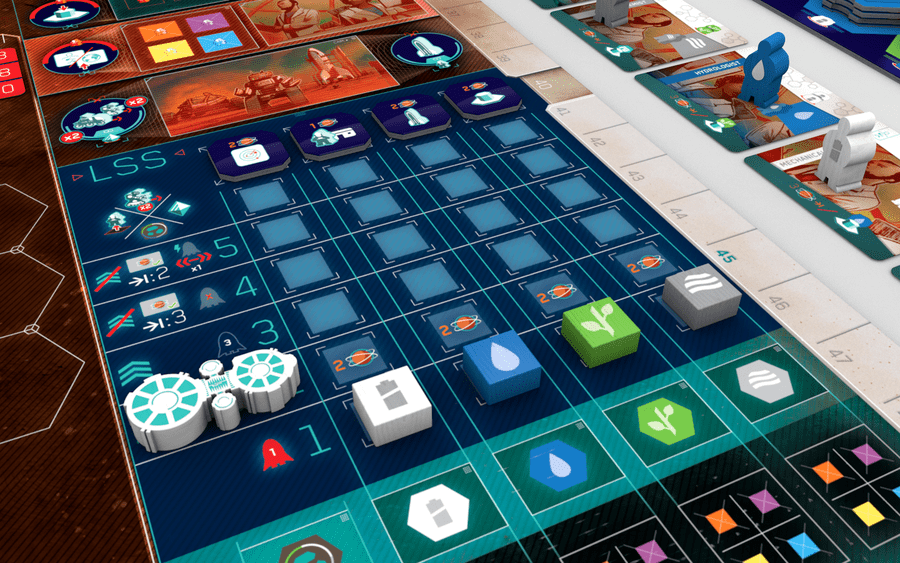 Fans of Vital's previous titles, games set on Mars, or strategic euro-style games should definitely go look at On Mars
Anachrony: Fractures of Time expansion
Anachrony has been one of our hottest games for years – a game of time travel, giant mechs, and preparing for an apocalypse. With its worker placement aspects and phenomenal production values, the game appealed to thematic and strategic gamer alike.
Now the expansion, Fractures of Time, brings a new faction, new locations, and new abilities (blink your mechs to new locations using time rifts) – and is available to order on Kickstarter now.
---
Battlelands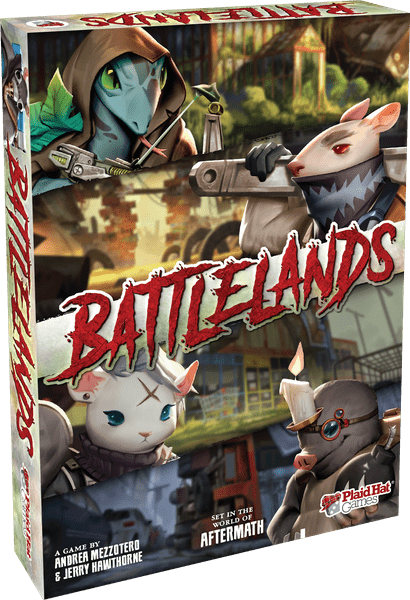 From the designers of Crystal Clans and Mice & Mystics comes a new card game, Battlelands.

Fight over turf with your animal soldiers, hold some in reserve, and choose which battles to pick. Battlelands is expected later this year and honestly? Can't wait. Look at that art!
---
Quickstarters
Freshwater Fly is a fishing game with an actual reel board. You're either already sold or there's nothing more I can say.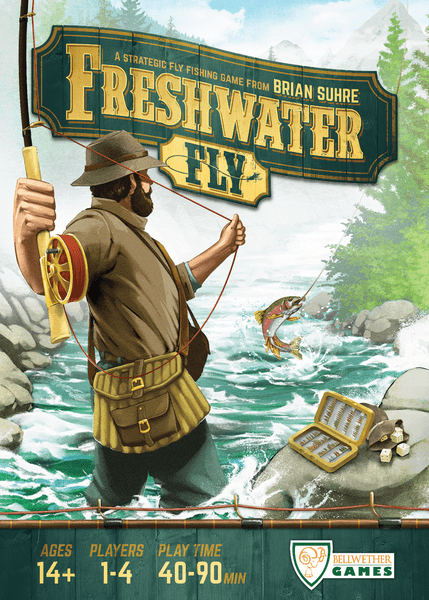 ---
In Dungeonology, players are students trying to take notes on the monsters, stay hidden, and publish their thesis to become a professor in their field.
I love everything about it.
---
Plague Inc returns with the Armageddon expansion – not too cheerful! Bioweapons, genes, fungi, Brexit – All these and more play into your goal to infect the world.
---
As we roll into a new month, here's what board gamers like you have been searching for!
Check out what's trending for new releases on BoardGamePrices.com
Published by BoardGamePrices.com