Board Game News Brief April 17th 2019
Posted Thursday, 25-Apr-2019
A new Star Wars game, a new Lord of the Rings game, and other embarassments of riches in this week's board game news brief.
Frozen in carbonite by Calvin Wong
Star Wars: Outer Rim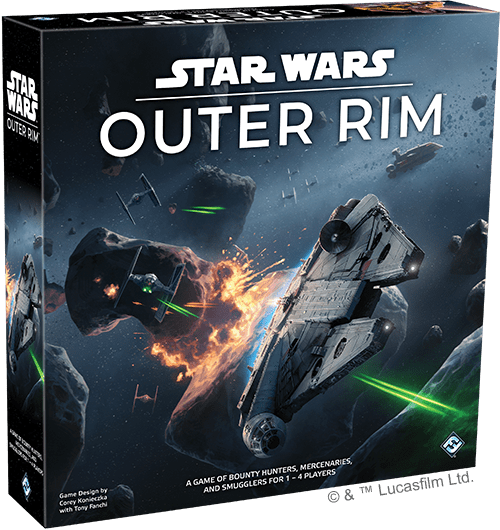 From my favorite designer Corey Koniezcka (Twilight Imperium, Star Wars Rebellion) comes Outer Rim, a game of bounty hunters, mercenaries, and smugglers.

Set among the Star War's universe's hives of scum and villainy, players must take dangerous jobs, upgrade their ships, evade capture (or worse) and become a living legend.
Start from the bottom with a basic ship and a fistful of credits, and outfly, outsmart, or outgun your opponents. Outer Rim is out now.
---
Lord of the Rings: Journeys in Middle-earth.
Battle villainous foes, make courageous choices, and strike a blow against the evil that threatens the land — all as part of a thrilling campaign that leads you across the storied hills and dales of Middle-earth.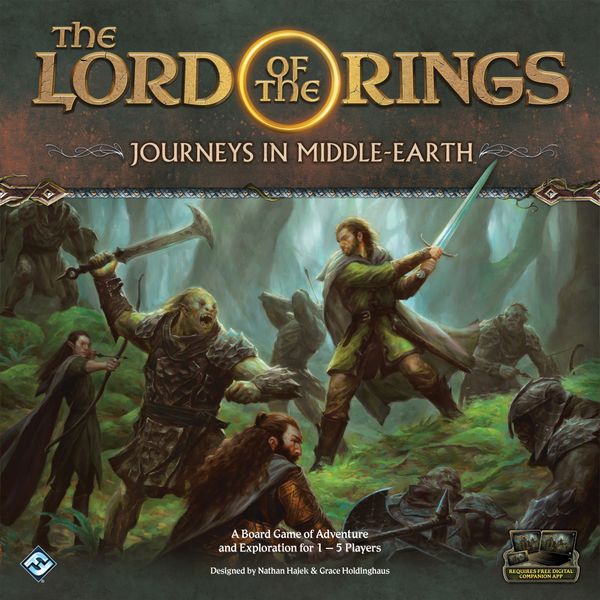 Fully co-operative (with app support) and designed by one of the minds behind Mansion of Madness, Journeys in Middle-earth will lead you across multiple adventures as part of a larger campaign. Play as Gimli, Legolas, Aragorn, and the other members of the fellowship as you carve out your own path across the epic journey of Lord of the Rings.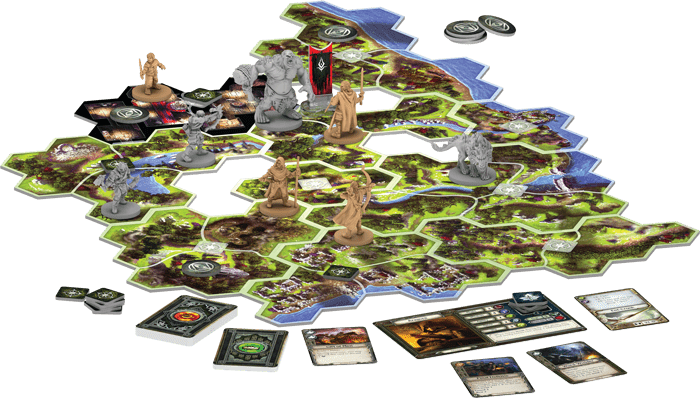 Journeys in Middle-earth is out now.
---
Res Arcana
From the designer of Race for the Galaxy and Roll for the Galaxy comes Res Arcana, a card drafting game of fantastical powers.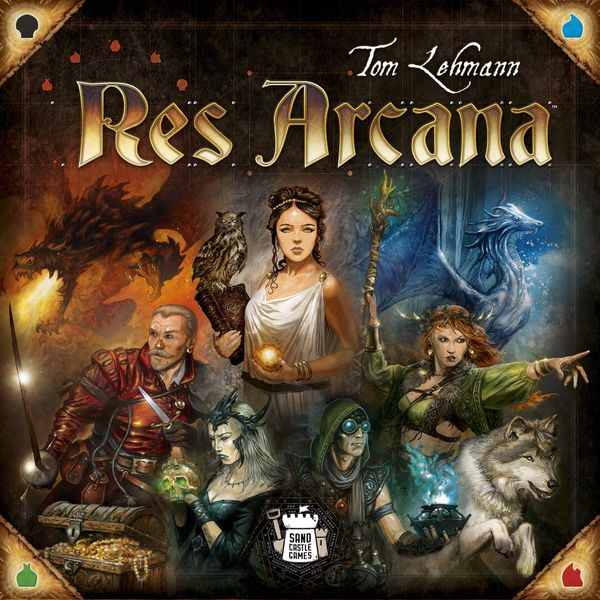 Life, Death, Elan, Calm, and Gold are the essences that fuel the art of magic. Choose your mage, gather essences, craft unique artifacts, and use them to summon dragons, conquer places of power, and achieve victory.
Res Arcana is out… also now. Like I said, embarrassment of riches.
---
Quickstarters
Dino Duel is a quickfire card game of dinosaur extinction. It looks cute, it plays fast, it has dinosaurs. A+ in my book.
---
Vampire The Masquerade: Heritage is a game that takes place over 700 years as an immortal vampire. Play over multiple sessions in this legacy card game; Build your bloodline, scheme against your enemies and plot to change the flows of history.
---
We don't normally cover RPGs on BoardGamePrices for obvious reasons, but Critical Core is an RPG aimed specifically at helping children with autism express themselves and we thought this sounded amazing. You can find out more here.
Published by BoardGamePrices.com