Announcing the Winners of the Spiel des Jahres!
Posted Tuesday, 23-Jul-2019
And the awards go to…
Spiel des Jahres
Game of the Year. The main award, given to games that are suitable for all ages. 2019's Winner:
Just One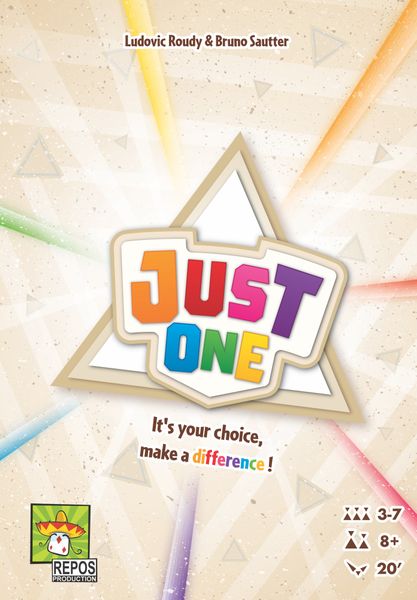 Just One is a co-operative party game where players take turns trying to guess a word from a clue the other players give them. For example, if the word is glass, the players might give the clues: fragile, transparent, plate, cup – but if any players write the same clue, those clues are discarded, and the guesser has to make do with fewer clues! But beware – while correct answers give a point, wrong answers lose TWO points!
Buy Just One for a fast, tense party game that works with anyone and requires just a splash of creativity. Can you score a perfect 13 points?
What do reviewers think?
Seal of Excellence. You're gonna have a great time with this one.
Sensational. 100% recommendation, across the board.
A modern day classic in the making. This is gonna be one we could be playing for years and years and years.
---
Kennerspiel des Jahres
Connoisseur's Game of the Year. The award given to heavier titles not suitable for Game of the Year. 2019's Winner:
Wingspan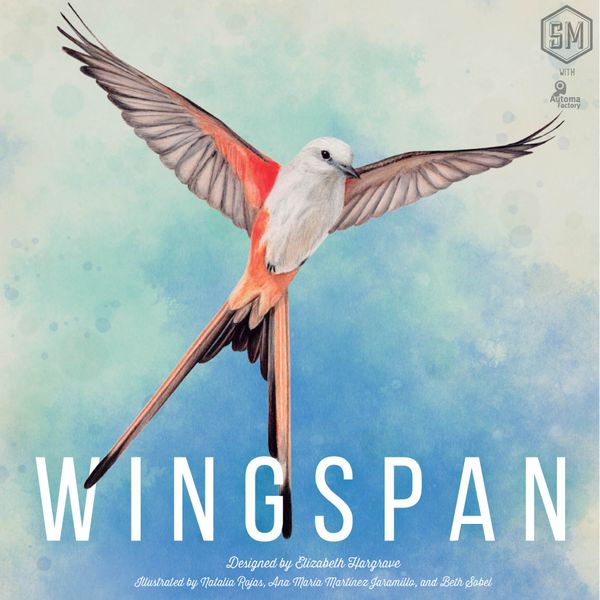 Critically acclaimed and utterly gorgeous, Wingspan is a card-driven game of collecting, feeding, housing, and otherwise caring for birds of all kinds.
In Wingspan, players are bird enthusiasts—researchers, bird watchers, ornithologists, and collectors—seeking to discover and attract the best birds to your aviary. Each bird that you house will give you access to more and more powerful combinations of actions, as your engine of food, eggs, and birds takes flight.
Buy Wingspan if you enjoy games like Terraforming Mars and Gizmos that retains the medium-weight engine building but adds a huge dose of charm.
What do reviewers think?
This game is fantastic. This is going to be on so many people's Top 10 of the year. It's really that good.
Easy to learn and teach… I just love the interplay with the cards. If you enjoy engine type building games, check it out.
– Kevin and Melissa, Tantrum House.
Great replayability, looks great on the table. Players who like to develop their own strategy and finesse their timing to maximize their actions will find a lot to like about Wingspan.
– Carol LaGrow, BoardGamePrices.com
---
Kinderspiel des Jahres
Children's Game of the Year, the award for children's games. 2019's nominees:
Tal der Wikinger (Valley of the Vikings)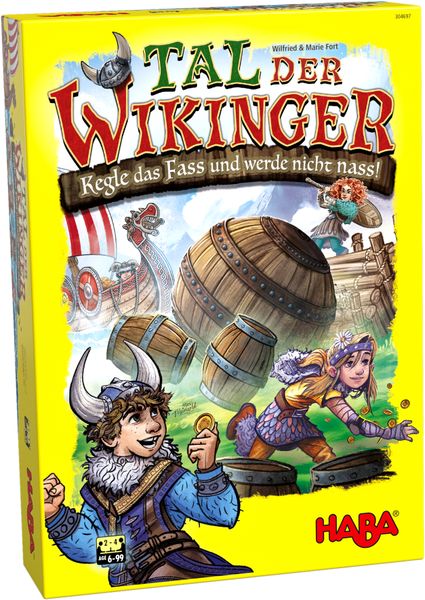 The annual barrel bowling contest is taking place. Now courage, skill and risk-taking are required so that the players use the ball to knock down the right barrels, and cleverly position their Vikings on the dock. But the player who ventures too far and is first to fall in the water goes away empty-handed. The player who captures the most gold coins wins!
Published by BoardGamePrices.com